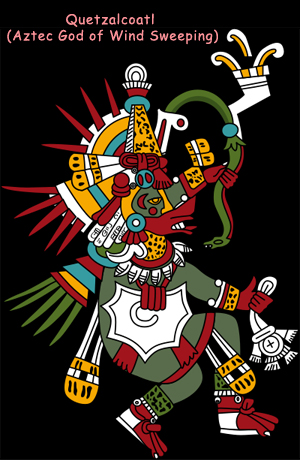 The broom and the act of sweeping by the Aztec, more accurately the Mexica, have often been misidentified as strictly communicating femininity, principally because a small tlazoltectli (Nahuatl, "broom") was placed in an infant girl's hand, during the bathing birth rite. (Sahagún trans. Anderson and Dibble, 1981: 14, 3-4). In Mexica society, both females and males of all social statuses venerated and performed the act of sweeping principally because of the sacred powers it was associated with.
The broom and Ichpana (Nahuatl, "to sweep") were multi-purpose and often took on sacred dimensions for both men and women. The act of sweeping could purify and magically direct the outcomes of events at the household and state levels as well as on the battlefield.
Priests and Nobles, Sweep as a Sacred Activity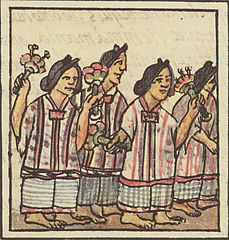 For Mexica priests—male and female, sweeping was an essential service of ritual purification. (Burkhart 1997: 33.)  The Codex Mendoza notes that the priests of the high order were responsible for sweeping or overseeing its performance. (Burkhart 1999: 118). Franciscan Friar, Bernardino de Sahagún, who commissioned extensive cultural texts during the early colonial period, noted that early morning household sweeping was a religious offering.
The Huehuetlatolli (Nahuatl, testimonies of The Ancient Word) also indicates that fathers advised their pipitlin (Nahuatl, nobles) sons to emulate the tecutlato (Nahuatl, one holding rank and attributes of a judge) and the tlacatecutli (Nahuatl, an assisting dignitary to the supreme ruler whose duties were related to military affairs). Like the  tecutlato and the  tlacatecutli, the young nobles were told to also rise promptly, seize the broom and sweep at the break of dawn. (trans. León-Portilla, Anderson, Dibble, Edmonson 1980: 75).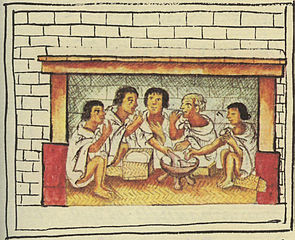 Home, As A Sacred Space
The religious orientation of Mexica culture permeated the domestic context. "The home…was not a tranquil refuge from the significance currents of cosmos and history but a place where those currents intersected forcibly with human existence." (Burkhart 1997: 32-33).
Women, who engaged in a ritual of sweeping while their husbands were on the battlefield, paralleled the roles of their husbands. Their performance of sweeping could also go beyond men's roles in the battlefield to literally orchestrate the desired results of the battlefield. The act of sweeping and women's connection with it demonstrated women's position of power, a transitory intersection of chaos and order. In the cosmic scheme, women were arbiters of disorder, creation and disintegration.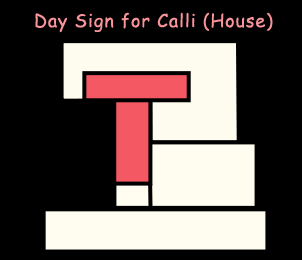 Ichpana (to sweep), as a Sacred State Activity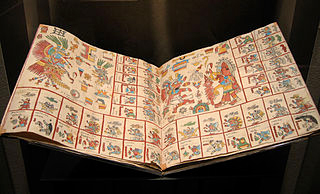 The Ochpaniztli (sweeping of the way) rite took place on the eleventh month of the tonalpohualli (round) calendar (Sahagún trans. Anderson and Dibble, 1981: 3,118; Durán trans. Horcasitas, Heyden 1971: 447). According to Diego Durán, a Dominican friar who also commissioned cultural texts during the early colonial period, the major rite or feast of Ochpaniztli was celebrated on the first day of the month. This corresponds to the seventeenth of September, per the Gregorian calendar (Durán trans. Horcasitas, Heyden 1971: 447). That would place this celebration sometime on or around the autumnal equinox, the transitional period from summer to fall.
During the sacred rite of Ochpaniztli, the broom was one of the accessories a ritual designated warrior fashioned, and performed the sacred Ichpana (to sweep). Sweeping, here, enabled purification and maintaining equilibrium during a transitive seasonal period.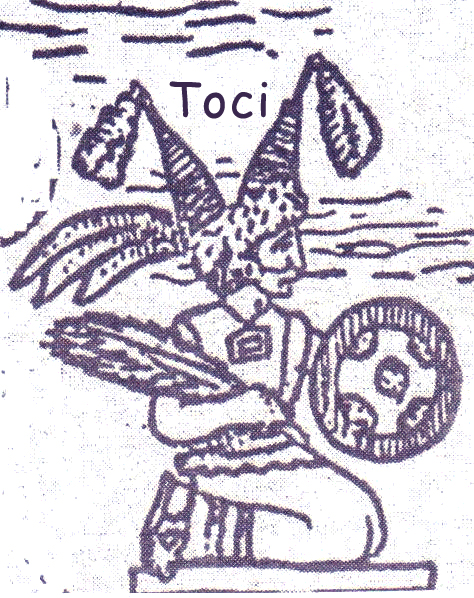 During this rite, Toci (Mother of the Gods, Our Grandmother and Heart of the Earth, aka Teteo innan because of her grandmother status) also appeared to procure purification, a successful transition of seasons and agriculture, and favorable outcomes on the battlefield. Quetzalcoatl (god of wind), a dominant male deity, was also associated with sweeping the roads for the rain gods. (Burkhart 1997: 33-35).
Both men and women of all classes and positions were also fervent in their sweeping of buildings and roads, during this month. They believed that sweeping helped to procure the purification of the towns and remove all evils. (Burkhart 1999: 120-21).
Filling Your Daily Life-Activities with Sacrality Could Enrich Your Health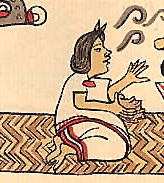 In my other life, apart from being a Mesoamerican scholar, I focus a lot on neuroplasticity and the astonishing health benefits of incorporating a mindfulness meditative lifestyle.
Just a thought, anything to be learned from the Mexica as to the meanings and understandings we give to our daily activities?
How and why did our daily activities stop becoming sacred?
Can activities that allow space for reflection and meditation become sacred again? 
Next time you are sweeping or involved in a daily activity, have fun with it! Make it sacred and be mindful of it. You could stand to gain vast health benefits from this, read more about this!
*This article largely came from portions of lectures I gave at both Claremont Graduate University and University of California at Riverside, on "Religious Mexica Domestic Activities"
Bibliography
Burkhart, Louise M. "Mexica Women on the Home Front: Housework and Religion in Aztec Mexico" in Indian Women of Early Mexico. Haskett Robert, Schroeder Susan, and Stephanie Wood, eds. Norman and London: University of Oklahoma Press, 1997.
                               .  The Slippery Earth. Tucson: The University of Arizona Press, 1989.
Dibble, Charles E., and Anderson, Arthur J.O. "The Ancient Word" in Native Mesoamerican Spirituality: Ancient Myths, Discourses, Stories, Doctrines, Myths, Poems from the Aztec, Yucatec, Quiche-Maya and Other Sacred Traditions. Miguel León-Portilla, J.O. Arthur Anderson, Charles E. Dibble and Mundro S. Edmonson, trans. Miguel León-Portilla, ed. New York: Paulist Press, 1980.
Durán, Duran. The Book of Gods and Rites and the Ancient Calendar.  F. Horcasitas and Doris Heyden, trans. Oklahoma: University of Oklahoma, 1971.
Sahagún, Bernardino de. Florentine Codex: General History of The Things of New Spain. Arthur J.O. Anderson and Charles E. Dibble, trans. 2nd ed. 14:3-4. Santa Fe: School of American Research and University of Utah, 1981.
——————. Breve compendio de los ritos idolátricos que los indios de esta Nueva Espana usaban en tiempo de su infidelidad. México: Lince Editores, 1990.