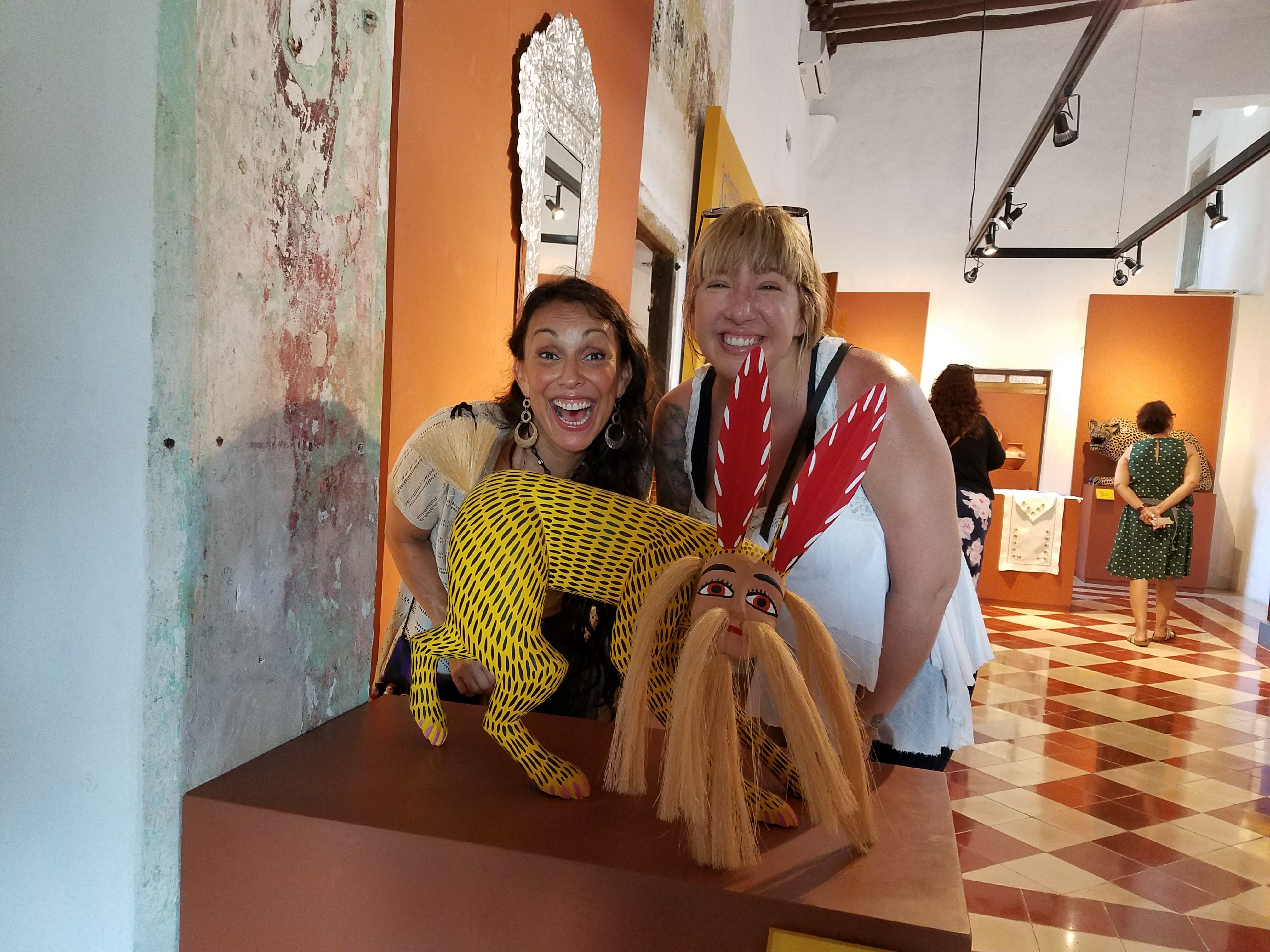 In one week's time I was given a makeover for my soul. To say that the Shamanic Serpent Journey was an extraordinary experience does not do it justice because words can not begin to describe the SSJ in its entirety. I've gained the strength to approach challenging situations with an open heart and new levels of understanding. The Medicine Ceremonies provided the sacred lessons, strength, and healing on all levels – mind, body, and soul. The beautiful Icaros (Medicine Music) transported me into a different time, space and emotional state during our medicine ceremonies. I remembered the universe's infinite beauty and possibilities that are always available to us. The sacred sites offered their energy, history, and a space to deeply connect with one another. I'm also immensely grateful for all the amazingly brave, fun, loving individuals I had the pleasure to heal, love, and laugh with; especially Erika and Miguel for offering their love, guidance, support, and so much more.
Lisa Medina,
Art Director
---
From the moment that I heard about the Shamanic Serpent Journey trips to the Yucatan, I knew I wanted to attend the September 2017 trip. I can honestly say that the experience was everything I expected and much more! I really enjoyed the balance of ceremony, visiting beautiful sacred sites, and spending time with each and every one that went. I also felt that I was able to grow spiritually and connect to ancestral energies while visiting the Yucatan – wow what a magical place. Miguel and Erika were absolutely wonderful hosts; they made me feel at home at Casa Curandera. If you're ready to take action and move your life forward, a Shamanic Serpent Journey experience may be what you need!
Elias G.,
Digital Artist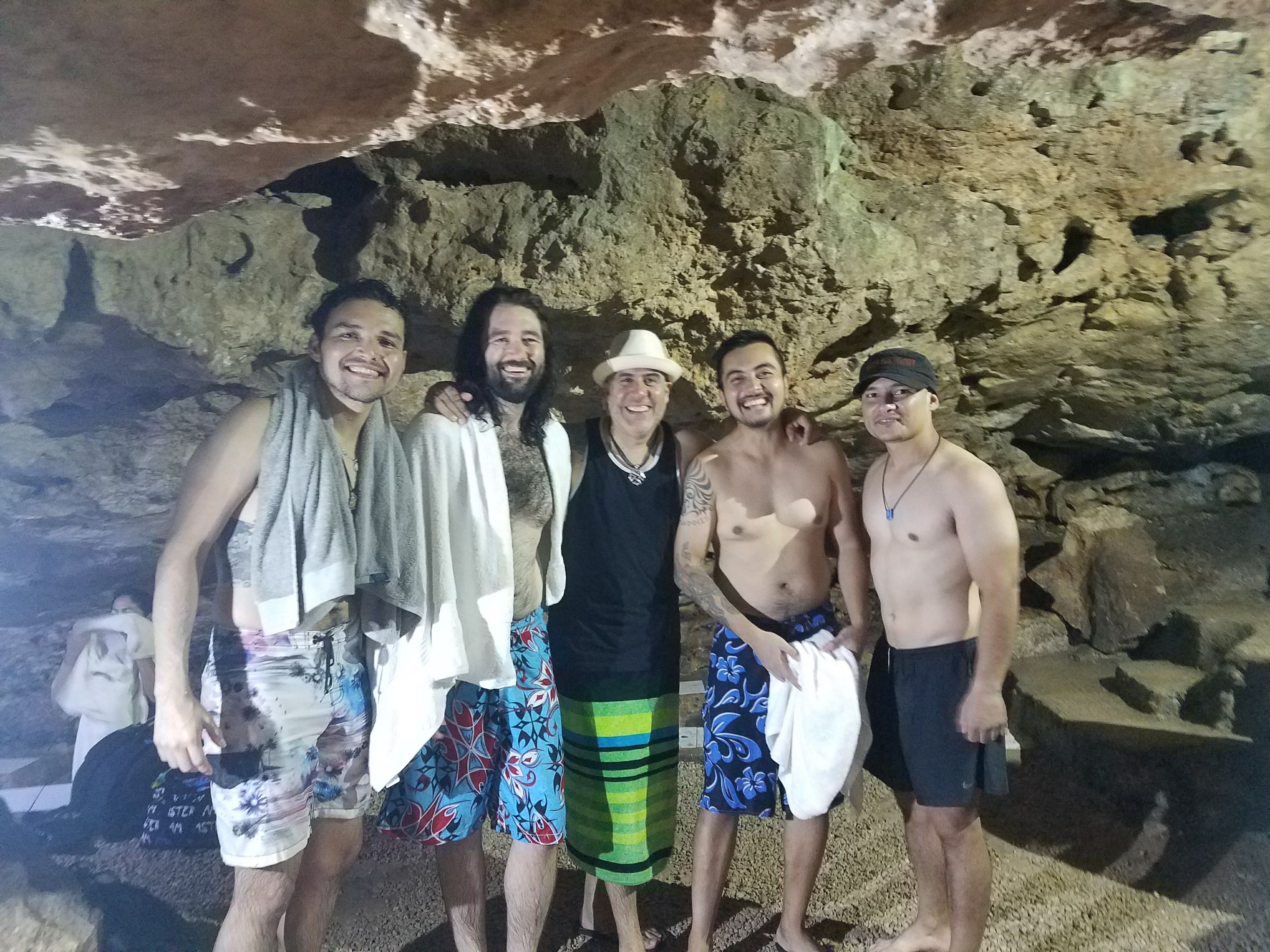 ---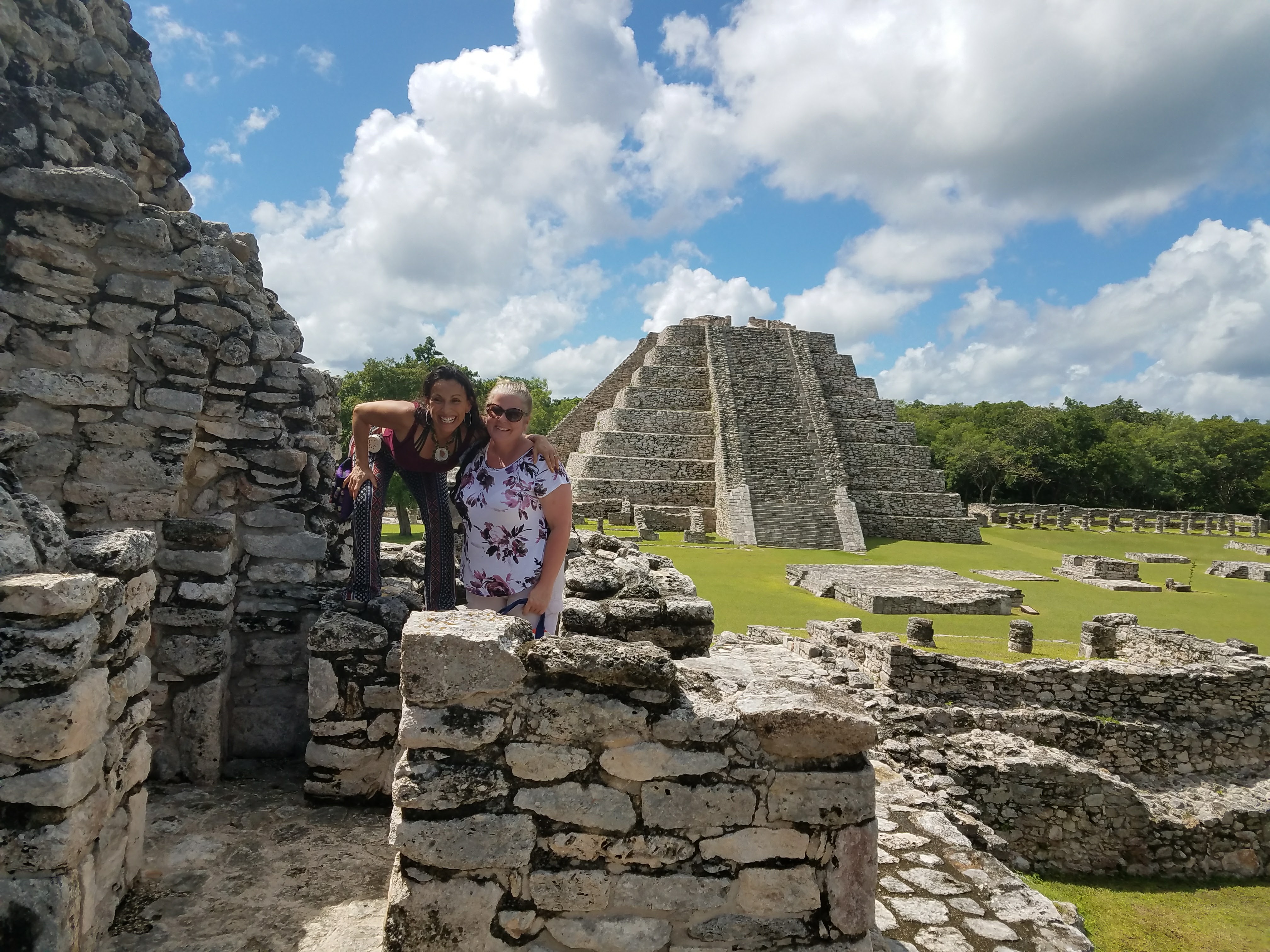 I attended my first Shamanic Serpent Journey this past September. It exceeded all expectations that I had. I knew I needed to make some changes in my life, but I was unsure of how to navigate said changes to live a happier and healthier life. The unconditional love and support I received helped me to push through my fears and obstacles that have been holding me hostage from living the life I want. By the second night ceremony, I felt like I was literally an onion, layer upon layer became exposed and I knew the work that I needed to do. I finally felt like I was capable of making the changes I needed, and was given a roadmap to begin the journey that was ahead of me. Erika and Miguel are two of the kindest souls I have ever met. They put everyone's needs ahead of their own, and create such a loving and supportive atmosphere for all that attend. The grounds of Casa Curandera are unbelievable. I finally was able to relax and unwind from all the stresses of my hectic life in Los Angeles, and reflect on my lessons from each ceremony with absolute clarity. I was especially fond of the hammocks. I was able to lay back, enjoy the butterflies, dragonflies and the tranquility of the beautiful grounds. On top of everything else, my body was completely detoxed, and I found I had more energy than ever before. I came home and revamped my eating and exercise habits to ensure I keep detoxed. I feel better than I did twenty years ago!
J. Fairbanks,
Practice Administrator
---
I am very happy with my decision to embark on the week long Sacred Serpent Journey with an incredible group of spiritual seekers. Erika and Miguel provide a supportive journey through ceremony, ancient sites, and accommodations in an earthy magical environment. I returned with a renewed sense of strength, clarity, direction and inner peace. I recommend taking this journey if you are ready to heal and connect more deeply with divinity, community, and especially with yourself.
Sylvia A.,
RN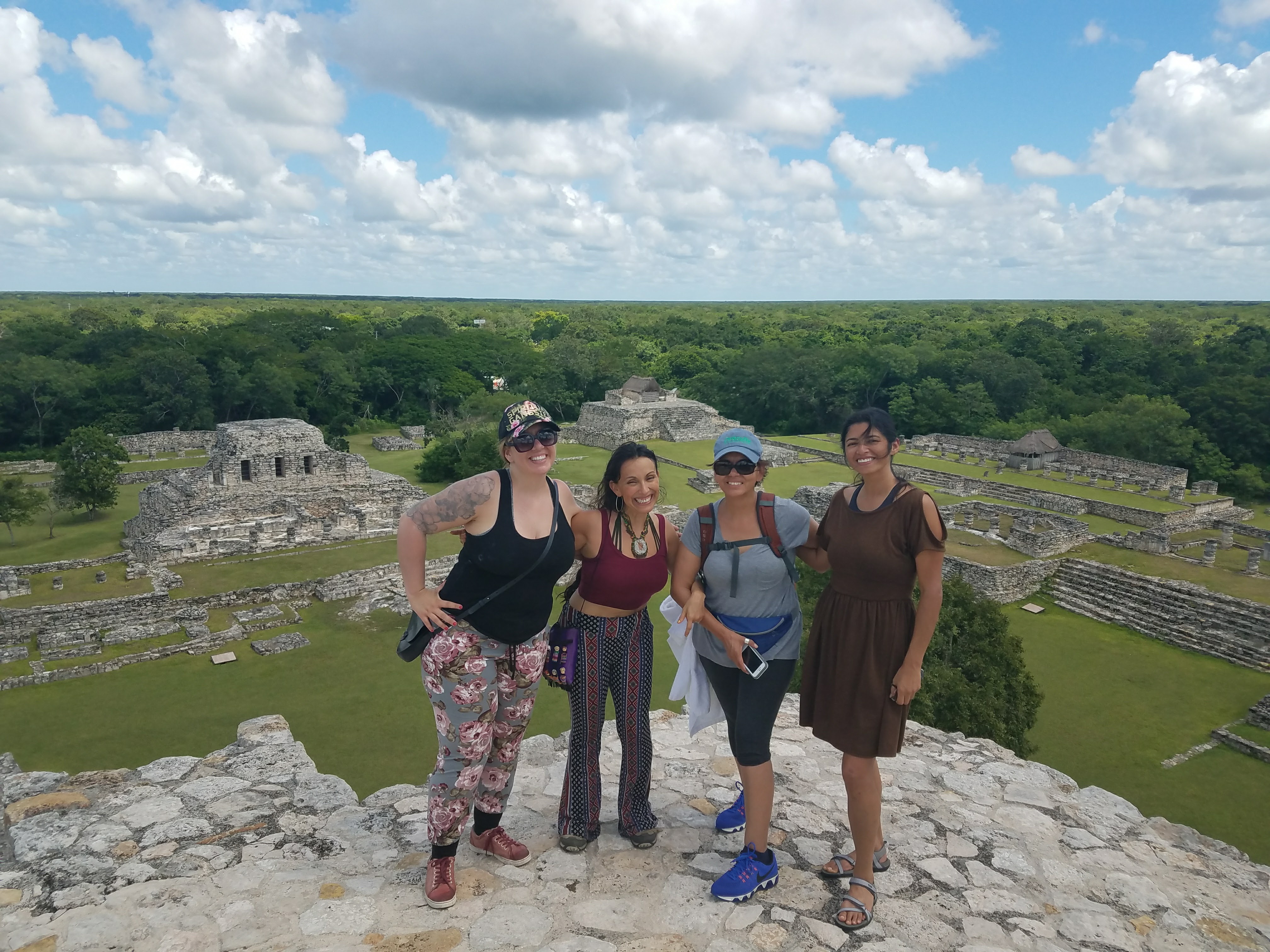 ---
My time during the serpent journey was one of challenges, discovery, intimate friendships, self realizations, excitement, adventure, and most of all love. I am sincerely grateful to Miguel and Erika for opening their hearts in order to facilitate this healing journey. I feel honored to have visited these beautiful sites, and to take part in the ceremonies which have taught me so much about myself. It is one thing to witness the beauty of the ancient Mayan temples, but to do it in conjunction with the medicine ceremonies, and with such a close and loving group of people is truly a life-changing experience.
Luke M.,
Producer and Musician
---
After participating in several ceremonies, prior to my journey, I noticed a difference in my experiences. Being in Izamal and Casa Curandera helped accentuate the experience by providing a relaxed and peaceful environment. Getting a message before ceremony also helped a lot in connecting with my journey. I was able connect more with the Mayan sites and the people. My intention going in was more understanding and clarity, which I received in more ways than one. Thankfully both Erika and Miguel were available to help guide and assist. I feel like things changed for the better and can't wait to continue to apply the knowledge that I received.
E.Gutierrez,
Social worker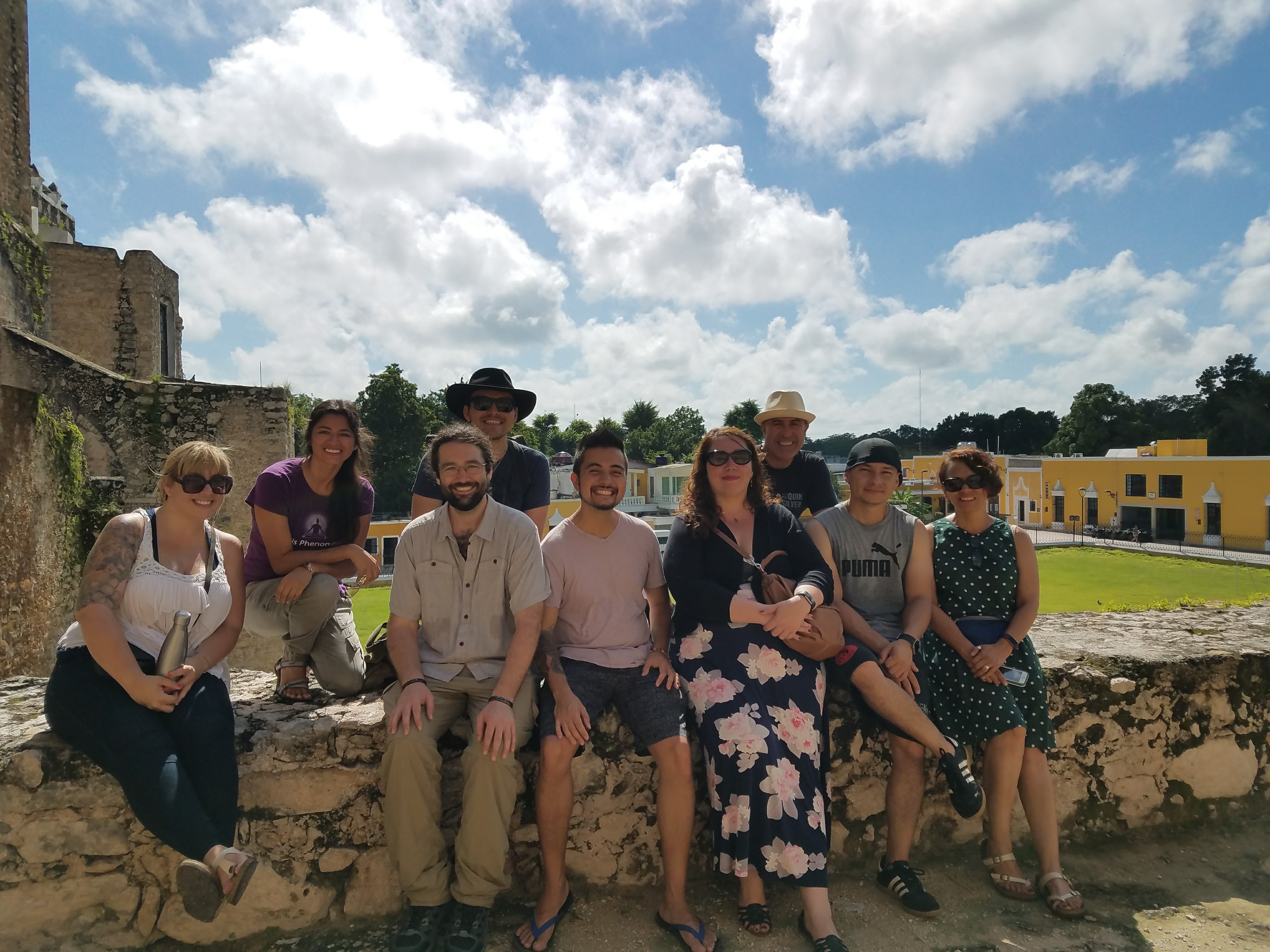 ---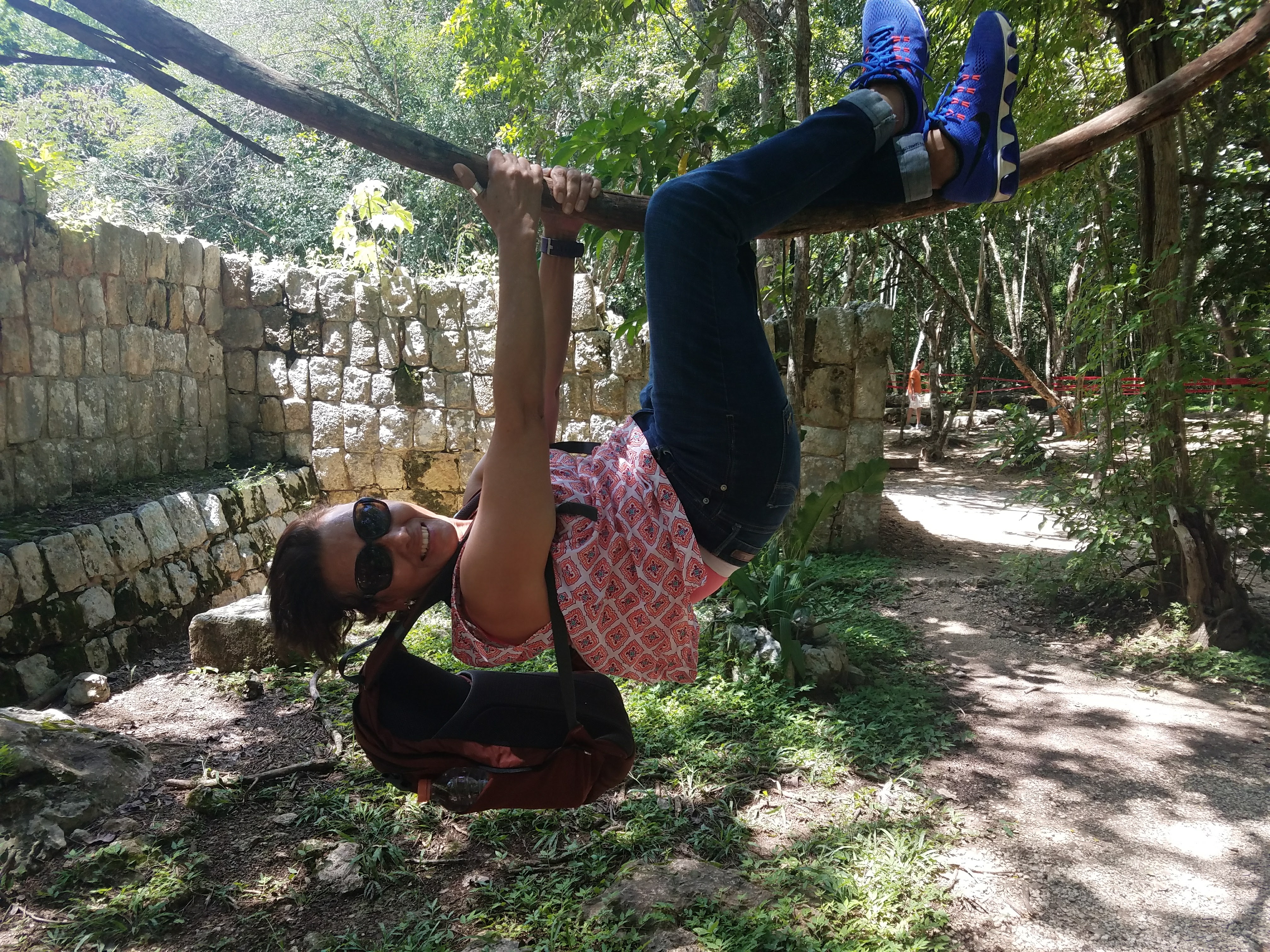 Yucatán is a beautiful and magical place. The nature of this place is amazing and perfect for healing. All the sites we visited were special, every site has unique energy. I felt at home immersed within nature and the jungle. My medicine journeys were a lot of work. But at the end of the Shamanic Serpent Journey I felt incredibly happy, and came out with an open heart. Erika and Miguel are incredible human beings.
Josefa Lagunas,
Plant Breeder
---
My experience at September's Shamanic Serpent journey 2017 was an amazing soul healing understanding. All the sites we went to as a Group were monumental and I was blown away. Just to feel the energy and walk on the land once civilized by the Ancient Mayans was an honor. The best times also cherished was at Casa Curandera; finding great benefits and love from the healing medicine ceremonies. I have been working with Miguel and Erika for a year, and I have been learning how to love myself, slow the mind down, and bring back all the pieces of myself I lost when times were tough. Thank you my friends.
Khonsu,
Engineer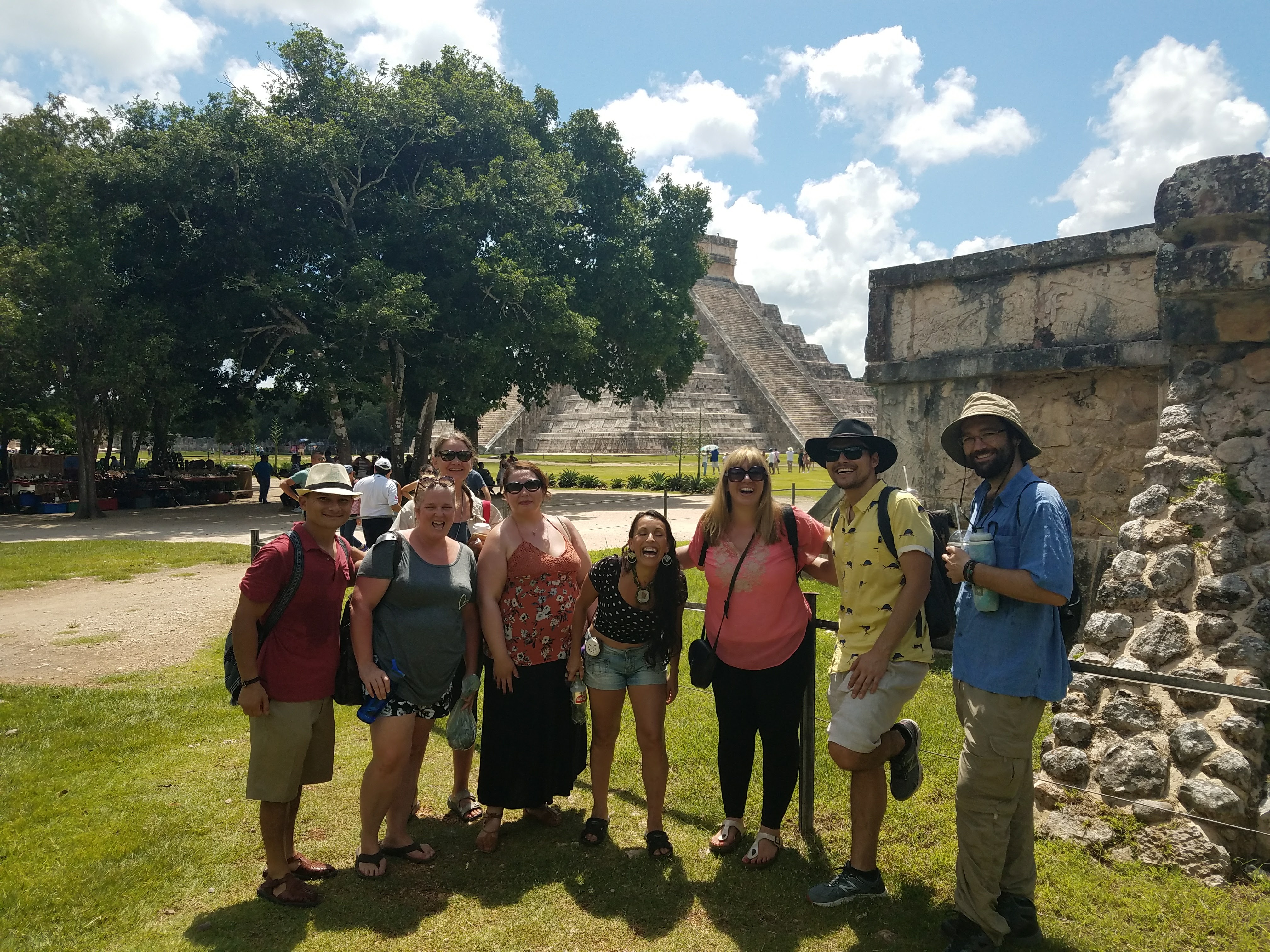 ---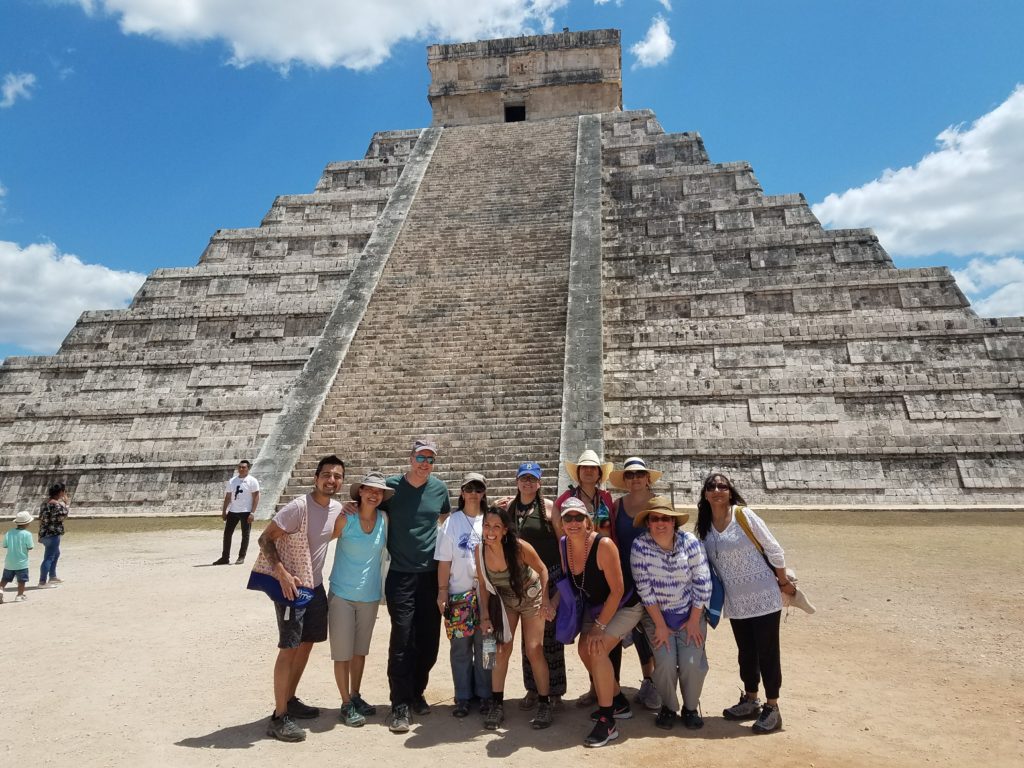 I attended my first Shamanic Serpent Journey in March. I received much more than I expected. I knew it would be a good experience but it was wonderful – and more!  I came in a victim of my life's circumstances – and left as a new improved version of myself –  seeing the world – and myself differently – knowing I am in control of my life and am worthy of good. Life changes, people change, and life is still wonderful.  I felt so connected to nature and the universe and my ancestors. Additionally, the other participants are all such beautiful people. Thank you Miguel and Erika for such a beautiful, awakening, soul-searching/finding experience. You both are truly awesome, genuine, talented individuals!  Cant say enough about my experience.
Melinda R., 
Certified Hypnotherapist
---
I had no expectations other than my determination to heal my spirit, mind, and body. Yucatan, Mexico is the most perfect place to do this deep healing work and staying in Izamal, the Magic City where coconut trees and
bougainvilleas grow wild is the perfect setting
for healing. Drinking coconut water daily, connecting with beautiful people, connecting with the Ceiba trees, hearing the sounds of the jungle, are just some of the magical experiences I had while at Casa Curandera. Healing, feeling, and being with the universe at Casa Curandera, has ingrained in my heart, body and spirit that I am one with the universe and to never ever forget that.
Aracely Lozano,
Community Organizer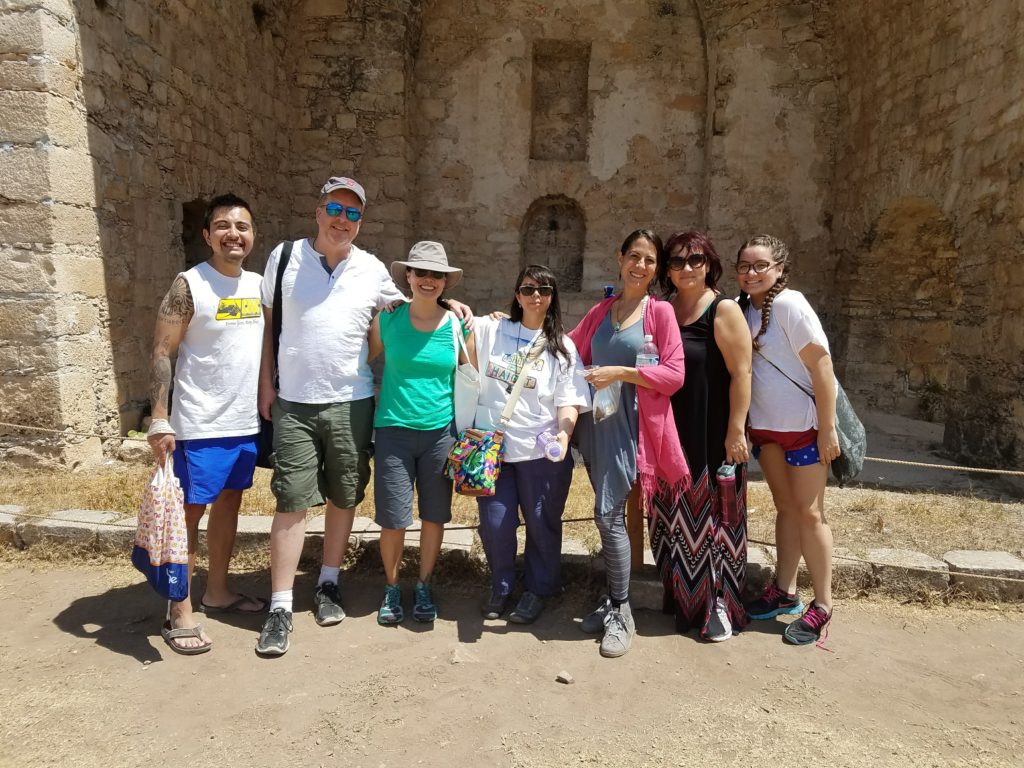 ---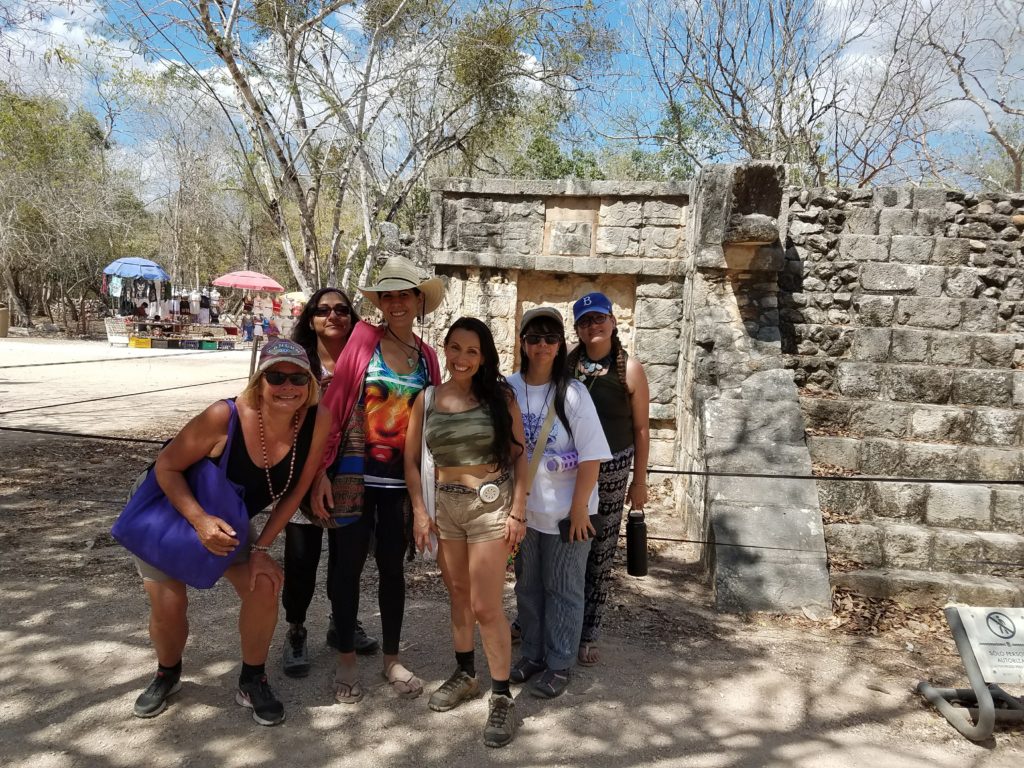 The Spring Serpent Journey was a magical experience. Izamal is a beautiful place, and Casa Curandera is gorgeous. Having the opportunity to visit all of the sacred sites and swim in the cenotes is an added bonus. All of the ceremonies are extremely healing and you get to know yourself better all while being taken care of by the loving presence of Erika and Miguel. Even though I only met Erika and Miguel a little over a year ago, I feel like I have known them for a lifetime. I can truly say that what they do is a labor of love. I'm a different person and the journey is a life changing experience. I am very grateful that I had the chance to go and I can't wait to go back next spring!
Mariposa,
High School Teacher
---
The Shamanic Serpent Journey changed my life. The depths of healing were unprecedented for me. The combination of the medicine ceremonies with the sacred sites and all other activities in this beautiful peaceful setting allowed me to heal things from my past I didn't even know I needed healing for. It completely fixed and changed relationships in my life (family, boyfriend) in a way I hadn't been able to in years. And overall it left me feeling empowered, fresh and happy. Erika and Miguel held such a beautiful space for us to do this work, and the intimate setting really allowed me to go deeper than I ever had before. Can't recommend it enough!
Tati R.,
Healer/Reiki Master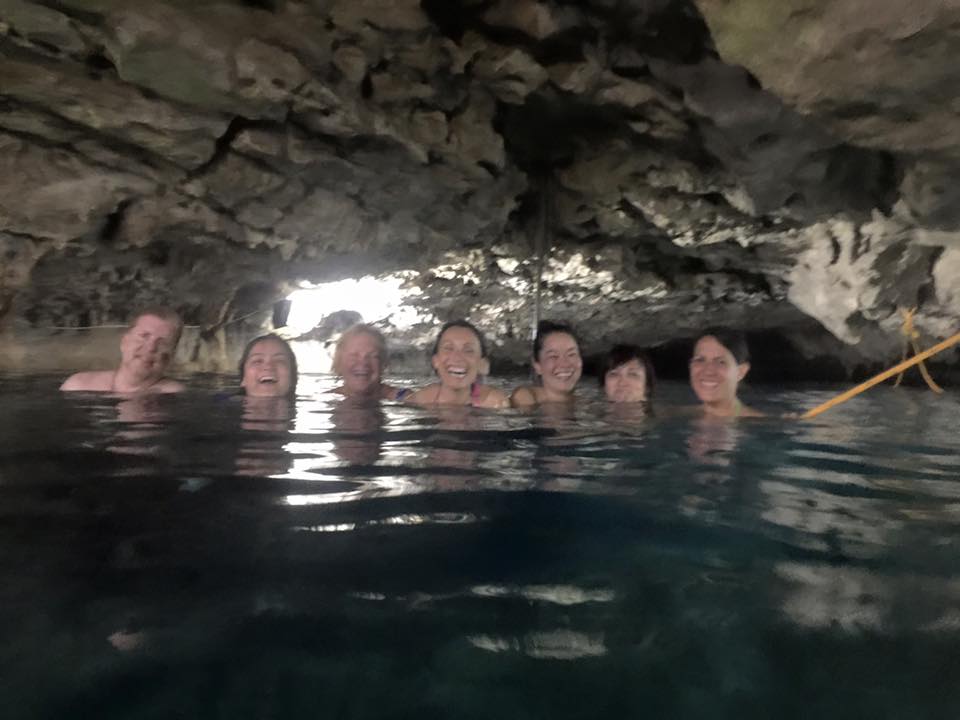 ---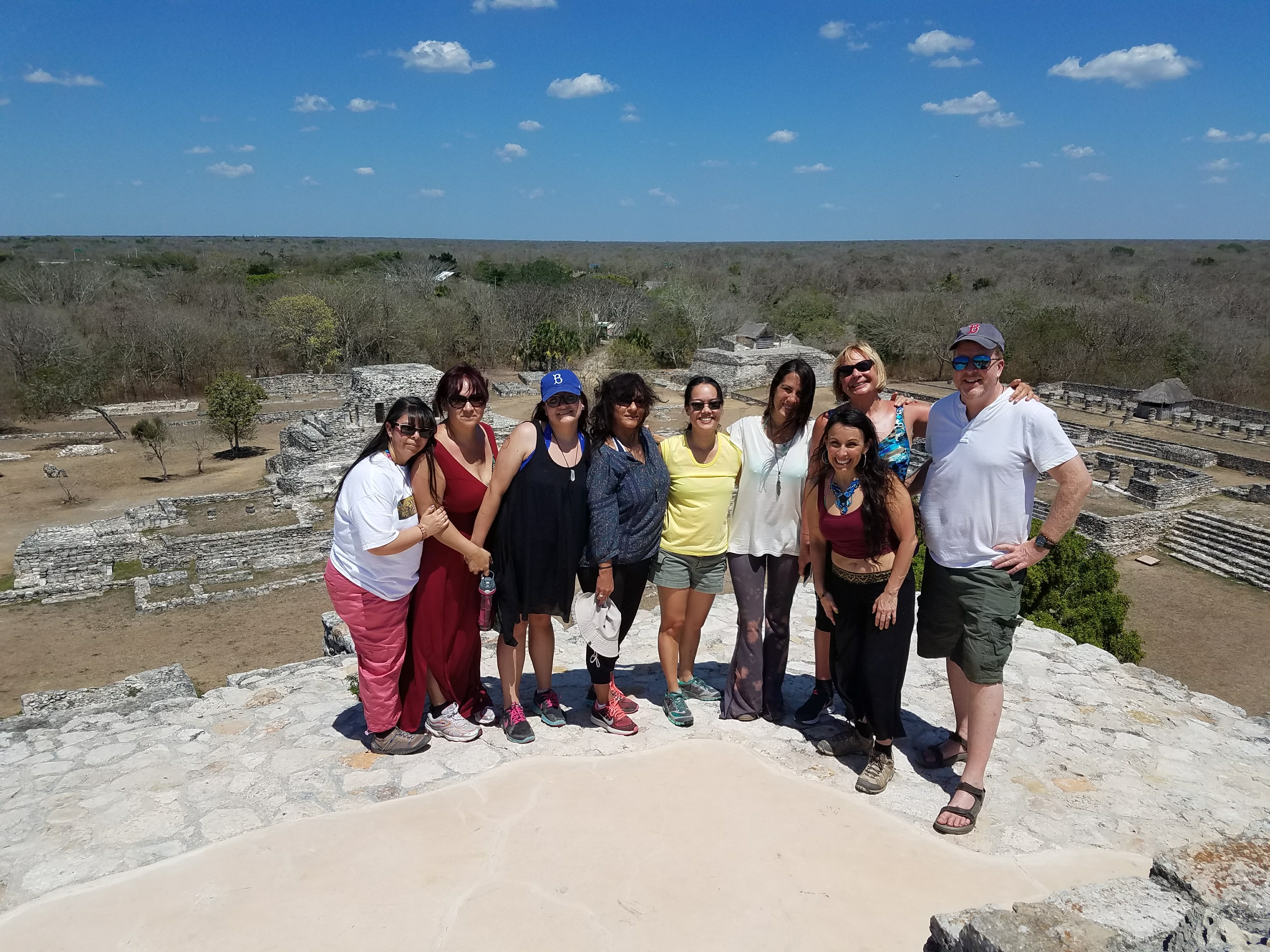 I had a calling and the honor to attend my first SSJ in March of 2017. During my SSJ, I took part in a most amazing journey. Everything was so loving, kind, and clear, as I was being healed from self-afflictions. I now understand how to continue my progress of self love. Visiting the mystical Mayan ruins and cenotes, feeling all the ancestral energies that are preserved, and still present, within the magical remains are the rewards for all the hard work done. Casa Curandera is as magical as the city it is in, with every type of scenic serenity needed to set forward a relaxation mode. From the moment you arrive you are pampered and well taken care of. And the friendship/sisterhoods made during the time there, is the reinforcement needed to persevere, while there, and afterwards. I have manifested, joining the next SSJ- March '2018, and hope to re-meet, with my soul sisters/brothers, and anyone new.

M.D. Angeles,
Mother-&-Avid-Converter Of Negative Energies Into Positive Ones
---
They say a medicine ceremony is worth 20 years of therapy. So imagine 60+ years of therapy in one week. It's like 24 hours of continuous healing. You start off the journey as a child uncertain of anything you know. And after 7 days you walk away a confident individual ready to take on the world. That's how life altering this experience is. You will heal and get rid of junk you didn't even know you were carrying. The only thing you need to do is arrive with an open mind and heart leaving all expectations at the airport. What you receive is so much more than you can possibly imagine. Also making lifelong friendships with like minded people is just the icing on the cake. And those of you who cannot swim, don't deprive yourselves of the cenotes. Just bring along a life jacket, I did and it was AWESOME!!! This was my first time being in deep waters. If your feel ready to make some serious changes in your life then make every effort to experience this journey.
Thank you Erika and Miguel for doing all that you do. Your love and support is truly priceless.
Alex H., RN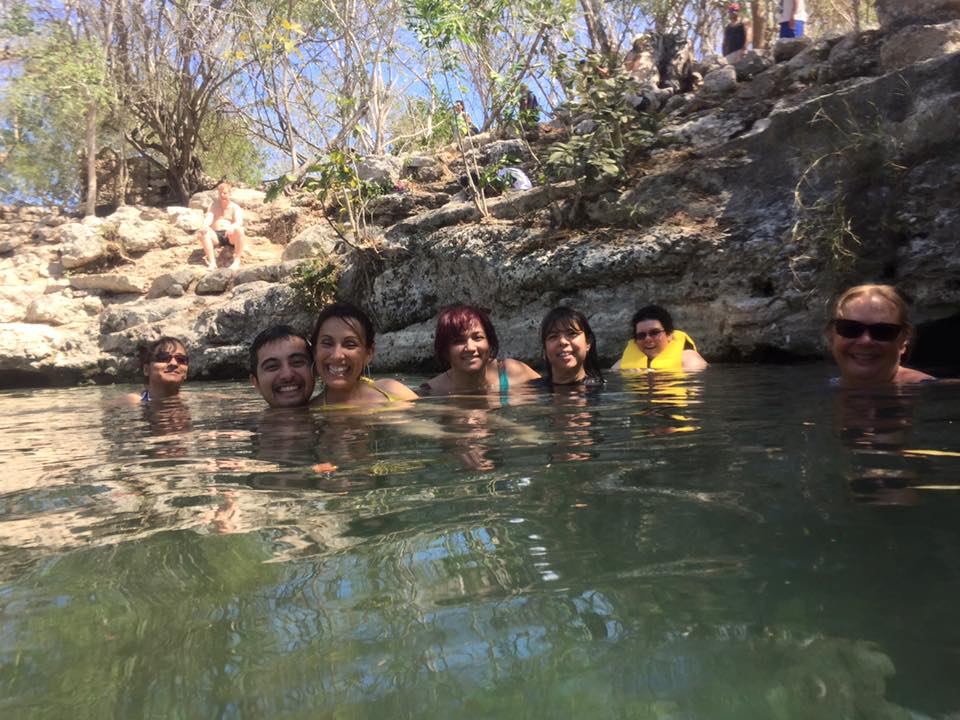 ---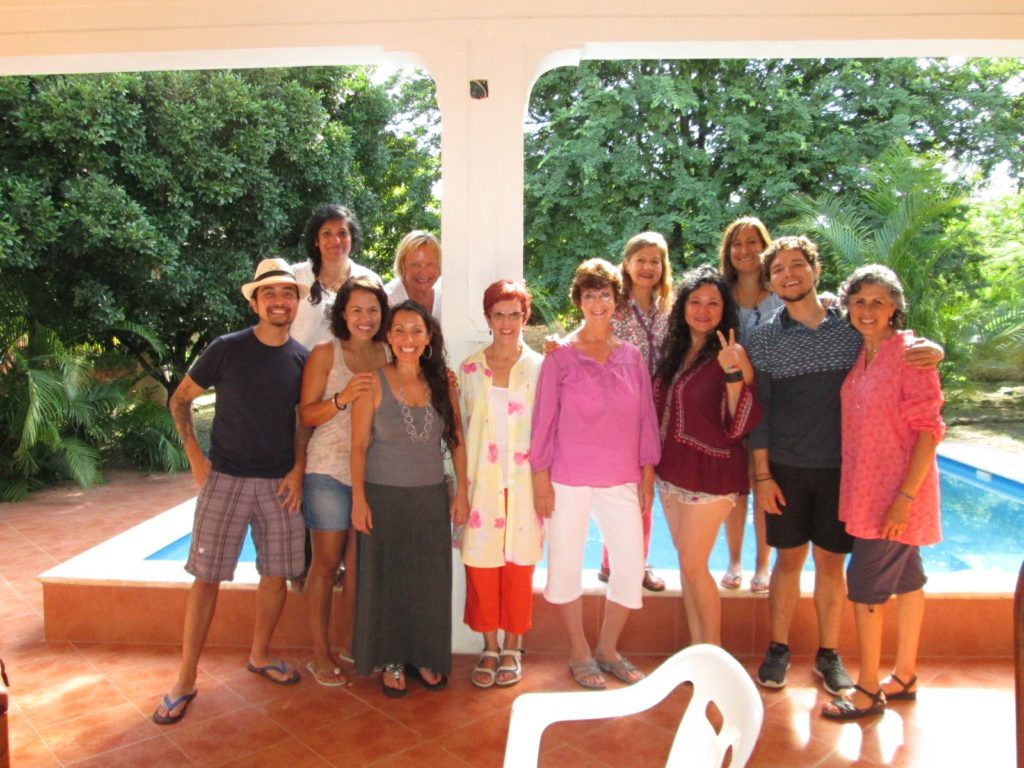 The Shamanic Serpent Journey is unlike anything I've ever experienced before.  I love Casa Curandara for the beautiful jungle-like atmosphere, the tranquility and the hammocks under the trees! Erika and Miguel are the ideal hosts, everything is taken care of for you.  Your only job is to  experience the wonderful transformation you will surely come to realize.  This is something that is a little difficult to explain until you experience it for yourself.  So if you are feeling called to this journey, I highly recommend that you dive right in.
A Good Sign
Susan H.,
Healer – Intuitive
---
Many retreats claim to be a total mind – body – spirit experience, but the
Shamanic Serpent Journey 
under the guidance of Erika and Miguel Buenaflor actually delivers and more. This was a transformational involvement of spiritual principles along with archaeological exposure, and delightful preparations of healthy and nourishing foods selected for their healing properties. When combined with the fellowship of like-minded explorers, a synergy which is difficult to describe (because its on another plane) takes place. I loved it and felt recharged! I would recommend this journey for anyone who wants to improve their life.
Carolina,
Graphic Designer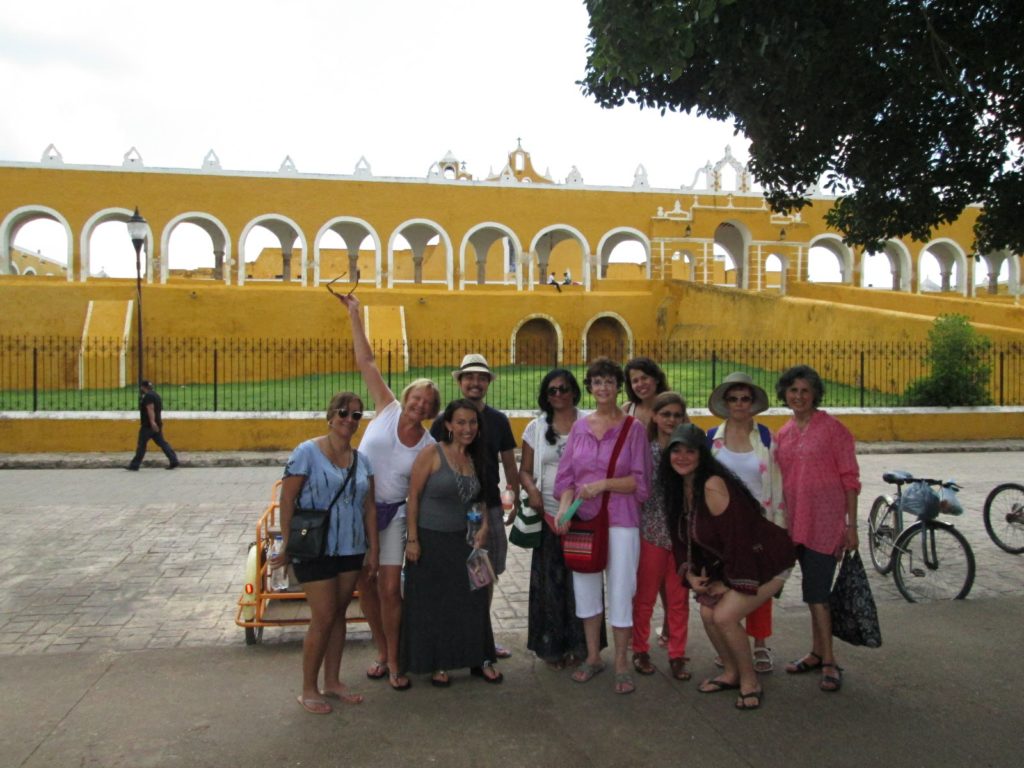 ---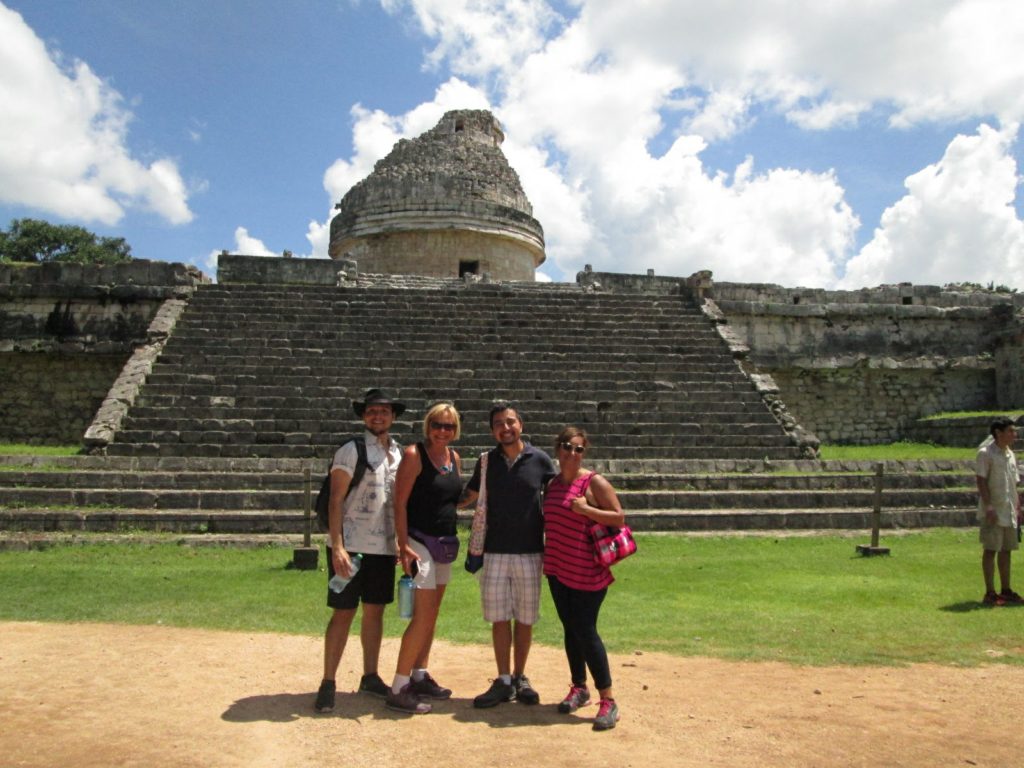 I had the great honor and pleasure to visit Izamal for SSJ September 2016. There are few words to describe how deeply connected the whole journey made me feel to our planet as well as myself. Being there having ceremony everyday with and without medicine, the ancient cities/ruins and powerfully charged cenotes we visit, doing the work on self and holding space for everyone else was truly beautiful. The property that we stay in is ah-mazing, spacious and within walking distance to the town center but secluded enough to feel like we are far away in our own little paradise. There is a before and after Shamanic Serpent Journey and I am profoundly greatful and overfilled with happiness to have experience this and for our facilitators for whom I have deep love and respect. I'll be going again in September 2017.
Jonathan De La Torre,
Actor
---