[fusion_builder_container hundred_percent="no" equal_height_columns="no" menu_anchor="" hide_on_mobile="small-visibility,medium-visibility,large-visibility" class="" id="" background_color="" background_image="" background_position="center center" background_repeat="no-repeat" fade="no" background_parallax="none" parallax_speed="0.3″ video_mp4="" video_webm="" video_ogv="" video_url="" video_aspect_ratio="16:9″ video_loop="yes" video_mute="yes" overlay_color="" video_preview_image="" border_color="" border_style="solid" padding_top="" padding_bottom="" padding_left="" padding_right="" type="legacy"][fusion_builder_row][fusion_builder_column type="1_1″ layout="1_1″ background_position="left top" background_color="" border_color="" border_style="solid" border_position="all" spacing="yes" background_image="" background_repeat="no-repeat" padding_top="" padding_right="" padding_bottom="" padding_left="" margin_top="0px" margin_bottom="0px" class="" id="" animation_type="" animation_speed="0.3″ animation_direction="left" hide_on_mobile="small-visibility,medium-visibility,large-visibility" center_content="no" last="true" min_height="" hover_type="none" link="" border_sizes_top="" border_sizes_bottom="" border_sizes_left="" border_sizes_right="" first="true"][fusion_text columns="" column_min_width="" column_spacing="" rule_style="default" rule_size="" rule_color="" hide_on_mobile="small-visibility,medium-visibility,large-visibility" class="" id=""]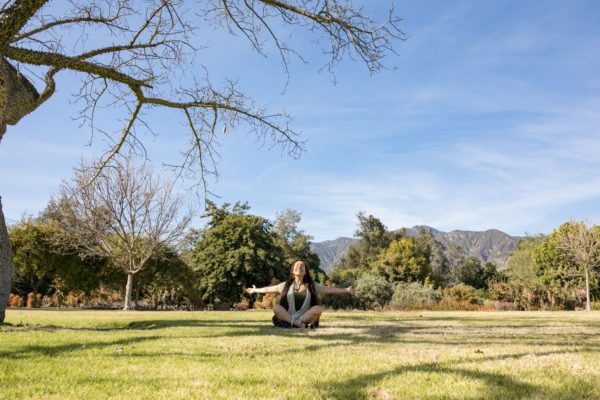 When doing trance journey work for soul retrieval purposes, I encourage us to let go of seeing the journey work as the principal place where we find answers, medicine, guidance, and retrieve our lost soul pieces. If you are gifting yourself with the time and space to engage in journey work, simply be in your journey and with the questions you have with an open heart and mind, free of doubt, expectations, and judgments.
More important than getting answers in your journey is flowing into your questions, and allowing them to be recorded into your energy centers (aka chakras) and subtle energy bodies. This way as the days come and weeks unfold, your day-to-day world, which is also made up of energy, will interact with you to help get more clarity and answer your questions in greater depth. Open up to the wisdom and medicines of the universe and all that is—merge the mundane with the sacred, and allot more space and time for you and your self-discovery, awareness, and healing.
As you may know, in Curanderismo Soul Retrieval: Ancient Shamanic Wisdom to Restore the Sacred Energy of the Soul, I delve into a curanderismo soul retrieval practice that is grounded in ancient Mesoamerican principles, and treats soul retrieval as a dynamic fluid process. It is rooted in the indigenous practice of honoring, respecting, and creating sacred space within the cardinal spaces, and the belief that these spaces store and emit sacred essence energy. Consequently, the soul-retrieval process always take place within a sacred space, and we are constantly replenishing our sacred essence energy when consciously working with the medicine and wisdom of the cardinal spaces.
Once we truly and consciously open the door to the sacred wisdom of the cardinal spaces—center, south, west, north and east—sacred entities in their own right, the universe will always conspire for our benefit every step of the way. We begin to open the door, when we let go of doubt and fear as to what we are experiencing in the journey, whether we should be experiencing something other than what we are experiencing, whether what we are seeing or feeling is "right." Trust your process and gracefully flow into and be with your intentions and questions; all that is wants you to succeed, so trust and open the door to these sacred wisdoms.
Let's start with where the soul retrieval journey always begins, the center. For the ancient Maya and Mexica, the center as a cardinal space was both a fixed space and an unfixed metaphorical space that acted as a portal to other worlds. As an unfixed space, it was replicated at each of the other cardinal spaces that acted as a bridge between the nonordinary realms—Upperworld, Middleworld and Underworld. At each of the cardinal spaces, the nonordinary realms also coexist and intersect with these sacred spaces.
According to quantum physic theories and research, every human has an oscillating energetic epicenter that gathers, emits, and helps mold our energy fields. Our atoms and molecules vibrate with energies that enable interaction and communication with them. Their vibrations form an epicenter, which unifies these vibrating energies. This oscillating energetic epicenter is often referred to as the assemblage point ("AP"), depicted as a tube-like bundle of light energy within the auric energy field that ideally flows through the front and back of the heart chakra.
In curanderismo traditions we generally call this place el sagrado corazón (the sacred heart), where we can access the nonordinary realms and journey/work with the medicine and wisdom of the cardinal spaces. It is the space where we are "untouchable;" a space free of duality, you are the Light and Love of God, you are the Divine. There is no separation from the Divine. A very powerful and effective method to enter this space is with a simple command and truth, "Stand aside ego in the name of God, I am that I am." The word "God" is stated free of any religious association; rather it is Divine Love. If you do not feel comfortable with the term "God," use a word or understanding that recognizes Pure Divinity and Consciousness.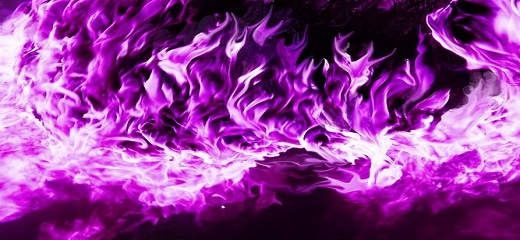 To work with this sacred center we connect with us as the infinite divine presence we truly are, also identified as the "I Am" presence. Start by imagining, allowing, and visualizing yourself enveloped in the violet fires of transfiguring divine love, releasing fears, doubts, regrets, self-judgment, basically any dense energies you are ready to release into the fires. These violet fires transfigure anything that is less than the truth of what we truly are, Divine Love and Infinite Physical Perfection. Then, immerse yourself into the white fires of purification and resurrection, accepting your infinite potential and nature. Reclaim your divine birthright to create and exist in ideal realities. These fires help us to further purify ourselves and resurrect to become the Divine Truth of what we are, Simply Love, Perfect, Infinite, Divine…
This journey into the sacred heart, alone, is healing and provides soul medicine, sacred essence energy for our soul. Once you are in your heart, thank the wise spirits of the cardinal space you are working with for guiding you to your soul piece and learning what you need to discover, release, connect with, recreate to create a loving and healthy place for this soul pieces to return to. Most importantly, trust and be patient, loving and compassionate with yourself and your process. If you are taking time to do something truly loving and healing for you, you are doing everything exactly right for you.
[/fusion_text][/fusion_builder_column][/fusion_builder_row][/fusion_builder_container]