[fusion_builder_container hundred_percent="no" equal_height_columns="no" menu_anchor="" hide_on_mobile="small-visibility,medium-visibility,large-visibility" class="" id="" background_color="" background_image="" background_position="center center" background_repeat="no-repeat" fade="no" background_parallax="none" parallax_speed="0.3″ video_mp4="" video_webm="" video_ogv="" video_url="" video_aspect_ratio="16:9″ video_loop="yes" video_mute="yes" overlay_color="" video_preview_image="" border_color="" border_style="solid" padding_top="" padding_bottom="" padding_left="" padding_right="" type="legacy"][fusion_builder_row][fusion_builder_column type="1_1″ layout="1_1″ background_position="left top" background_color="" border_color="" border_style="solid" border_position="all" spacing="yes" background_image="" background_repeat="no-repeat" padding_top="" padding_right="" padding_bottom="" padding_left="" margin_top="0px" margin_bottom="0px" class="" id="" animation_type="" animation_speed="0.3″ animation_direction="left" hide_on_mobile="small-visibility,medium-visibility,large-visibility" center_content="no" last="true" min_height="" hover_type="none" link="" border_sizes_top="" border_sizes_bottom="" border_sizes_left="" border_sizes_right="" first="true"][fusion_text columns="" column_min_width="" column_spacing="" rule_style="default" rule_size="" rule_color="" hide_on_mobile="small-visibility,medium-visibility,large-visibility" class="" id=""]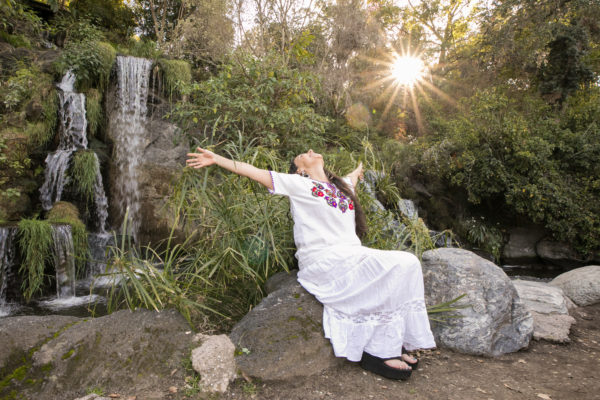 I have seen a handful of beautiful clients come to be for sessions overly concerned as to whether they have enough certifications, or little initials behind their name to give them credence as practitioners. They essentially want to make sure their certifications deem them to be authentic practitioners. Yes, continued learning in any field is essential, and should be encouraged. But, at the end of the day experience outweighs any type of certification, course, degree, and education. I encourage them to get out there and start practicing, get experience and become experienced.
If the motive in getting another certification is to seem more credible, this is problematic. This kind of thinking simply tends to reinforce elitism and a colonized mindset. Let's dismantle this type of thinking by questioning our motives and others, and ensure we are being true to ourselves. Let's ensure that if we are getting a certification, credential, degree, taking a class, it is because we feel called to do it, we enjoy it, it is helping us to grow on many levels and maybe even heal, and for whatever reason(s) we resonate with the teacher, mentor, or professor.
As I assert in Curanderismo Soul Retrieval, quibbling about whether a practice or tradition is authentic or inauthentic tends to obfuscate and misconstrue the complexities of developing practices and the numerous factors that shape them. The arguments over the "authentic/inauthentic" dichotomy often simply result in consolidating the presumptions of the status quo and masking the power dynamics of who controls what is considered normative.
I remember there was an instance some time back when there was a White lady who began questioning everybody's assertion of themselves as healers, shamans, practitioners, before they posted their event on her social media page. When she questioned me, I humbly responded and told her I had over 20 years of combined field training, experience, and I had a master's degree combined with academic training from both UCLA and UCR.
She responded that she didn't see curanderismo in UCLA's continued education learning roster. I had to explain to her that a master's degree is different than UCLA's continued education programs, so I encouraged her to contact my professors at UCLA and UCR. After she was satisfied with my "credentials," I questioned her as to why she was questioning practitioners about their credentials. She responded that she was tired of seeing "kids" claim they were something they were not, without any experience. I was then curious and asked her about her training. She told me that she had been trained for many years by an authentic Mongolian shaman.
So what made this Mongolian shaman authentic? Did he look and dress the part? Was he possibly middle class and privileged enough to have the opportunity to reach out to Americans, so they could be trained by him? A common scenario I have seen in Mexico. Middle to upper middle class Mexicanos dress in indigenous garb and reclaim our indigenous heritage. Due to these privileges, they have access to teach these invaluable practices to gringos and even have the funds to come to the States to teach. Does being middle class and not growing up in an indigenous community make them less credible? No. Does growing up poor in an indigenous community make someone a credible shaman or curanderx? No.
Needless to say, I asked to be removed from her group and was no longer interested in posting our events on her page. I want to see newbie practitioners get out there and get their experience, and decided not to support this kind of elitism and privilege. Good for this woman who had the privilege and money to pay to train with this Mongolian shaman.
I have seen and experienced some of greatest and gifted talent come from practitioners who simply stepped into and claimed their don (gift of healing from God) and developed it through experience. One of my most respected mentors, Don Fernando a caretaker of sacred Maya site Kinichna did not have credentials or little initials behind his name to make him a well-respected caretaker or often to have lines of people waiting to see him at his house for his services as a curandero/shaman. His bathroom was an outhouse and his bed was a hammock. But, in his garden he had numerous healing plants, a chicken coop, so his egg limpias came fresh hen eggs, and had a spacious house to be able to perform more elaborate limpias (shamanic cleanses). He thought of himself as wealthy and was very proud of himself for owning his own milpa (cornfield), and a nice new truck to load corn from his milpa. I constantly witnessed and also experienced first-hand, Don Fernando's gifts as a shaman. He had fully stepped into his Don, his gift of healing.
Don Fernando not only taught me about performing magic, cleansing, and healing, but helped me to decolonize my own Western presumptions about labels and identities. I remember the first time sitting with him and asking him how he identified himself, was he a healer, shaman, or curandero? He responded, "why do I have to identify myself to you or anyone," and refused to do so. He cut me off by asking, "do you want to learn, yes or no." This man who simply decided to step into and claim his don, which is how we do things in our traditions, pushed and challenged me and refused to be placed in any kind of neat structuralist little anthropology box. After training for almost 18 years, I was inspired and finally felt confident to identify myself as a cuandera, and roll like a spiritual gangster. You like me great. If not, that's ok, whatever. I am who I am, and there is someone for everyone.
So practitioners question your motives next time you are getting credentials, certifications, taking a course. Is it simply to feel or seem more authentic, legit, credible? Or, do you feel called to do it, do you enjoy it, it is helping you grow on many levels and maybe even heal, and do you resonate with the teacher, mentor, or professor.  If it is the latter, keep going. If it is the former, it's time to decolonize, deconstruct this elistist B.S. within your own framework. Work with the purity of your authentic heart. And roll like a spiritual gangster, if someone tries to impose their elitist colonialist B.S. on you, question them. And of course, while you are doing so, always be sweet and humble, and nonetheless roll like a spiritual gangster.
[/fusion_text][/fusion_builder_column][/fusion_builder_row][/fusion_builder_container]