[fusion_builder_container hundred_percent="no" equal_height_columns="no" menu_anchor="" hide_on_mobile="small-visibility,medium-visibility,large-visibility" class="" id="" background_color="" background_image="" background_position="center center" background_repeat="no-repeat" fade="no" background_parallax="none" parallax_speed="0.3″ video_mp4="" video_webm="" video_ogv="" video_url="" video_aspect_ratio="16:9″ video_loop="yes" video_mute="yes" overlay_color="" video_preview_image="" border_color="" border_style="solid" padding_top="" padding_bottom="" padding_left="" padding_right="" type="legacy"][fusion_builder_row][fusion_builder_column type="1_1″ layout="1_1″ background_position="left top" background_color="" border_color="" border_style="solid" border_position="all" spacing="yes" background_image="" background_repeat="no-repeat" padding_top="" padding_right="" padding_bottom="" padding_left="" margin_top="0px" margin_bottom="0px" class="" id="" animation_type="" animation_speed="0.3″ animation_direction="left" hide_on_mobile="small-visibility,medium-visibility,large-visibility" center_content="no" last="true" min_height="" hover_type="none" link="" border_sizes_top="" border_sizes_bottom="" border_sizes_left="" border_sizes_right="" first="true"][fusion_text columns="" column_min_width="" column_spacing="" rule_style="default" rule_size="" rule_color="" hide_on_mobile="small-visibility,medium-visibility,large-visibility" class="" id=""]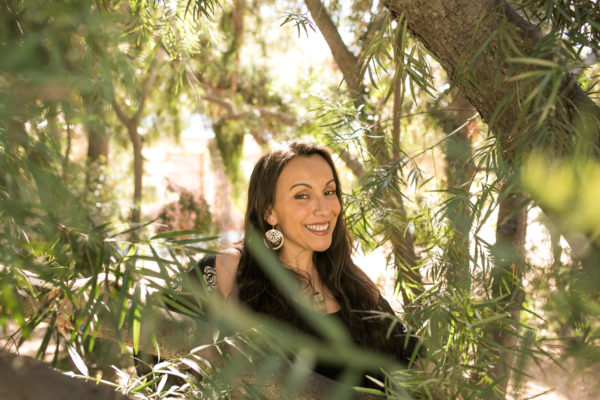 I have been getting a lot of questions as to why uncomfortable situations and/or emotions suddenly come up when we are feeling good about ourselves and doing well on our soul retrieval process.
We live in a quantum reality that can intersect with the nonordinary realms—underworld, middleworld, and upperworld, where our soul pieces (our sacred essence energy) that left due to trauma(s), reside. Consequently, we may feel really sad, angry, confused; emotions that seem to be coming out of nowhere, or may experience unpleasant and unexpected situations. Feeling heavy troublesome emotions for no apparent reason does not really need an explanation, but let me give an example for experiencing odd surprising situations.
Someone had been working with the cardinal space of the West—the space of death and releasing, and prior to this she had been experiencing very heavy trauma in her life for the last couple of years. After shamanic breathwork and journeying to the West, she felt somewhat stronger as every time we consciously work with these medicine spaces we get sacred essence energy. Later that day she was walking down the street and a woman she did not know yelled at her for smiling and she continued to encounter undesirable experiences for the rest of the day. She went home and cried the rest of the day.
When we are feeling better, yes, those soul pieces that left and reside in the nonordinary realms may intersect with our current reality, so we may experience heavy, even toxic emotions, or toxic odd situations from what may seem to come out of nowhere. This can happen whether we are consciously or unconsciously doing soul retrieval work. It is, of course, more ideal to be aware, so we can chose to shape our healing journey to be more graceful and actually enjoyable.
When those heavy undesirable, even toxic emotions come forward, please do not try to push them away, and/or get angry with yourself as to why you are feeling this way. This may be your inner child, adolescent, teenager, or adult soul piece asking for your help. After all, if you saw a child that was crying feeling bad (hopefully) you would not tell them to get over it and push them away. You (hopefully) would embrace them, talk to them, and help them feel better. Please do the same for yourself when these emotions come up. This is also the ideal time to ask them the recommended journey questions outlined in my book, Curanderismo Soul Retrieval, such as "how can I help you/us heal," "how can I love you/us," "what do you need from me,"…
The universe only gives what we can handle. So when we are in a somewhat stronger, happier place, yes, this is when those soul pieces and their related emotions will typically come forward for healing. Please be loving, tender, patient and compassionate to those soul pieces.
As for how to shift those odd unpleasant and rather unexpected interactions, strengthen your connection to the center, your I Am divine infinite presence. Once you have journeyed into the center cardinal space, and connected with your I Am, set the intention of journeying to the North for ancestral medicine, wisdom, and guidance; specifically, be grateful for the aid in shifting these heavy, difficult, and/or toxic patterns. As the I Am connected to all that is divine in the North we can chose what our healing process will look like.
For those of you who are in Los Angeles, we will be journeying to the North at the Soul Retrieval Workshop on the 17th of August to further shape our healing process. If you are not local or cannot make it, please keep in heart and mind to please nurture yourself—your soul pieces and follow the recommendations in Curanderismo Soul Retrieval to journey to the North to come from a space of empowerment and shape your healing process.
[/fusion_text][/fusion_builder_column][/fusion_builder_row][/fusion_builder_container]