[fusion_builder_container hundred_percent="no" equal_height_columns="no" menu_anchor="" hide_on_mobile="small-visibility,medium-visibility,large-visibility" class="" id="" background_color="" background_image="" background_position="center center" background_repeat="no-repeat" fade="no" background_parallax="none" parallax_speed="0.3″ video_mp4="" video_webm="" video_ogv="" video_url="" video_aspect_ratio="16:9″ video_loop="yes" video_mute="yes" overlay_color="" video_preview_image="" border_color="" border_style="solid" padding_top="" padding_bottom="" padding_left="" padding_right="" type="legacy"][fusion_builder_row][fusion_builder_column type="1_1″ layout="1_1″ background_position="left top" background_color="" border_color="" border_style="solid" border_position="all" spacing="yes" background_image="" background_repeat="no-repeat" padding_top="" padding_right="" padding_bottom="" padding_left="" margin_top="0px" margin_bottom="0px" class="" id="" animation_type="" animation_speed="0.3″ animation_direction="left" hide_on_mobile="small-visibility,medium-visibility,large-visibility" center_content="no" last="true" min_height="" hover_type="none" link="" border_sizes_top="" border_sizes_bottom="" border_sizes_left="" border_sizes_right="" first="true"][fusion_text columns="" column_min_width="" column_spacing="" rule_style="default" rule_size="" rule_color="" hide_on_mobile="small-visibility,medium-visibility,large-visibility" class="" id=""]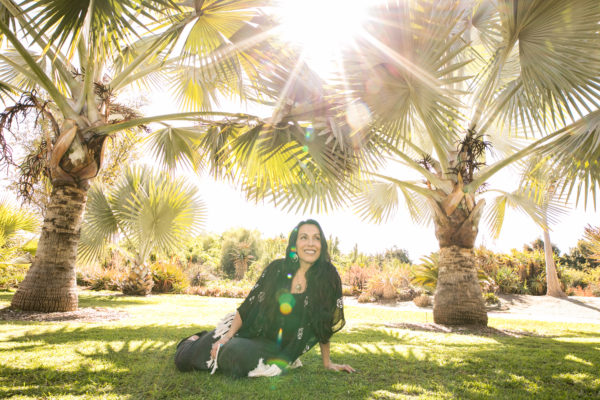 A critical component in decolonizing spirituality is the willingness to reclaim and shape our spiritual path in a way that feels ideal to us, irrespective of what others may say. In developing the will to be bold enough to reclaim our path, it is necessary to question, and possibly at some point, simply disregard anyone who claims that our healing and/or spiritual path should look and be a certain way—in other words attempting to usurp our sovereign right to shape our path. It is important to note that for this blog, I use the term "spirituality" to include pagan, religious, and non-religious heart-centered practices. Basically any kind of tradition or practice that involves believing in some kind of divine power and the rites that arise or are related to those beliefs.
Colonized mentalities and ways of being have had their hold on spiritual practices, particularly indigenous ones from around the world, by groups of people asserting themselves as the gatekeepers attempting to impose their constructions of what practices and traditions should look like, and how, when, why and where they should be practiced. To decolonize spirituality we must discern for ourselves, think critically, and then divest any assumed authority or power those "gatekeepers" have asserted. When I say divest, I mean take their assumed authority or power away by paying them no mind—politely ignore them, rather than challenging them outright and inadvertently giving them any credence.
In reclaiming your spirituality, as a devotee, seeker, or practitioner, keep it simple and trust your emotional body, to see if something is right for you. Whatever it is that you are exploring and practicing spiritually, if you are able to sustain authentic experiences of peace and groundedness, and hopefully love and happiness, then, yes, whatever it is you are doing, keep doing it.
Take classes, go to workshops, surround yourself in communities of supportive heart-centered people, and have the willingness to explore, especially if you are being feel called to be some kind of practitioner. Recently, I was reading a book on shapeshifters and when the book discussed people who back in the day taught others how to join and shift with an animal, I remembered a time when my husband and I were having our own private ceremony. I had him look and breathe into the full moon, and intuitively knew the places and ways of touching his back to help him shift and join with his animal spirit guides. While, yes, my Mesoamerican mentors taught me about different ways of animal shapeshifting, irrespective of this, I also knew intuitively how to help my husband shift and join with his animal spirit guides.
Learn to trust your intuition and be willing to explore. Our sacred practices are encoded within us—unlock them and retrieve past-life soul pieces.  Ultimately, if you are being true to yourself, you will attract an ideal community of people who have your back, more ideal mentors/teachers (we are always learning), and if you are a healing practitioner, more people that want to work with you in a way you want to work with them. Reclaim your heart-centered practices for yourself.
[/fusion_text][/fusion_builder_column][/fusion_builder_row][/fusion_builder_container]