Waxing Moon Ceremony & Soundbath: Cleansing & Purification
March 2 @ 7:00 pm

-

8:30 pm

PST

$15.00 – $20.00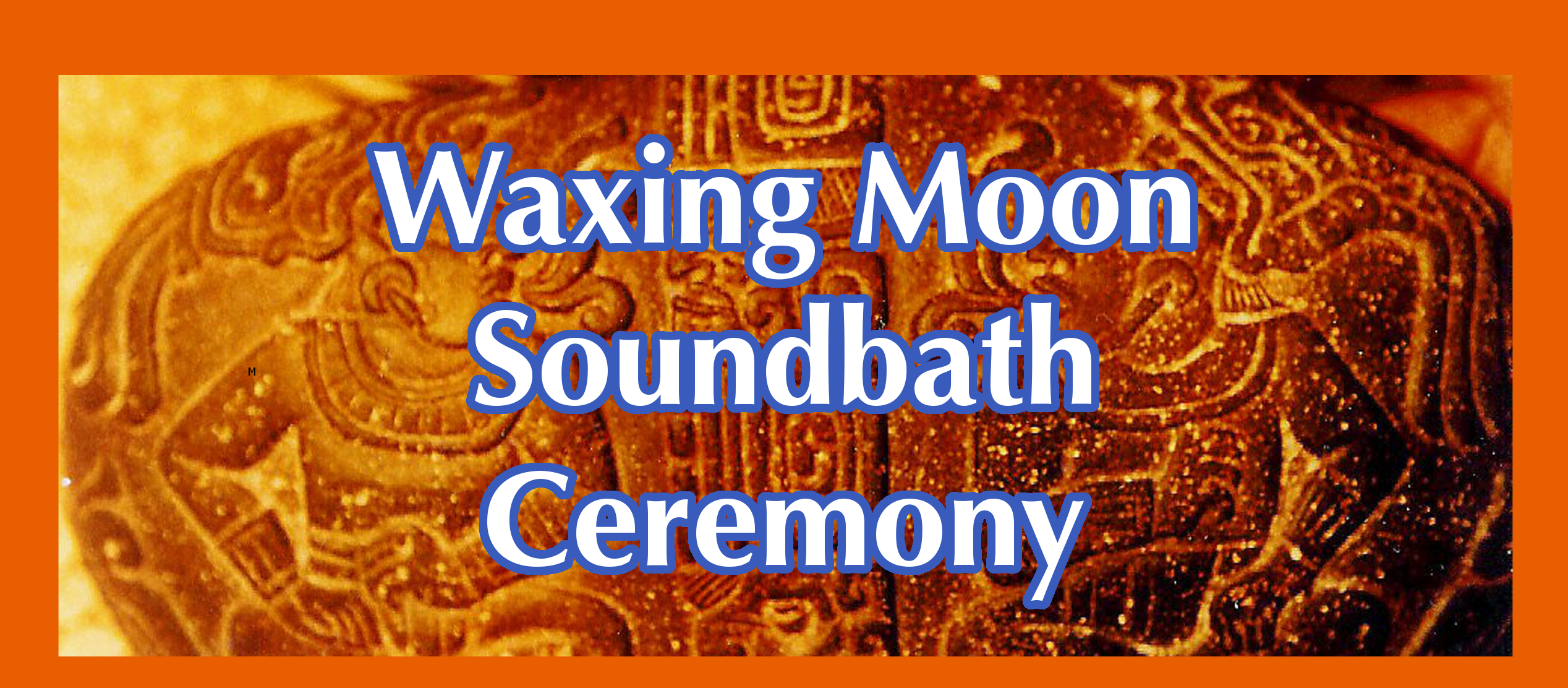 Celebrate the Waxing Moon with Magical Moon Rites & a Rejuvenating Soundbath Ceremony. If you would like to come in-person, please RSVP via email (see below) as space is limited.
Along with celebrating the Waxing Moon, we celebrate the month, Ceh (2/21-3/12.). The ancient Maya engaged in various limpia rites for cleansing, releasing, and purification. We will draw from these understandings to purify and prepare ourselves for the coming of Spring later this month, a time of rejuvenation and rebirth. later this month.
We start with shamanic breathwork and trance journeys, and work with the Waxing Moon. Once we cleansed and revitalized ourselves with shamanic breathwork, explored the sacred meanings of the waxing moon and waxing moon rites, everyone will receive the healing vibrations from a sound bath. The sound bath will include crystal bowls, Tibetan bowls, gongs and medicine songs providing a lush soundscape for deep meditative journeying and melodies to open the heart.
In this ceremony, you will:
• Connect and Manifest with the Magic of the Waxing Moon
• Learn a traditional Mesoamerican Waxing Moon Rite
• Receive vibrational healing through sound baths and icaros (medicine songs)
• Engage in shamanic breathwork that focus on an area of the body & the benefits of working on this area of the body
• Explore Ancient Mesoamerican Indigenous magic, wisdom, traditions, and rites concerning the Waxing Moon
What's needed:
• Something to lie down on: yoga mat or small blanket
Time/date: 3/2, 7-8:30pm PST
RSVP online: please send $15 via venmo (erika-buenaflor) or zelle (erika.buenaflor777@gmail.com) and include your email address so we can send you the link for the class. The link will go out the morning of 3/2, and the recording will be available for two weeks after we have gone live.
RSVP in-person: $20 includes in-person limpias, please email erika@realizeyourbliss.com to make sure we have space for you
Ceremony Facilitator: Erika Buenaflor, Curandera, Spiritual Counselor/Coach and Author
Soundscape Facilitator: Miguel Buenaflor, Conscious Musician
Miguel has performed medicine music in over 100+ various shamanic ceremonies in the Yucatan and in the US. Versed in songs of healing and awakening through many languages, he transcends the language barrier through his passionate play-style and serenading guitar melodies. As a student of Truth, his music aims to spread love and awaken hearts, one melody at a time.