About Erika Buenaflor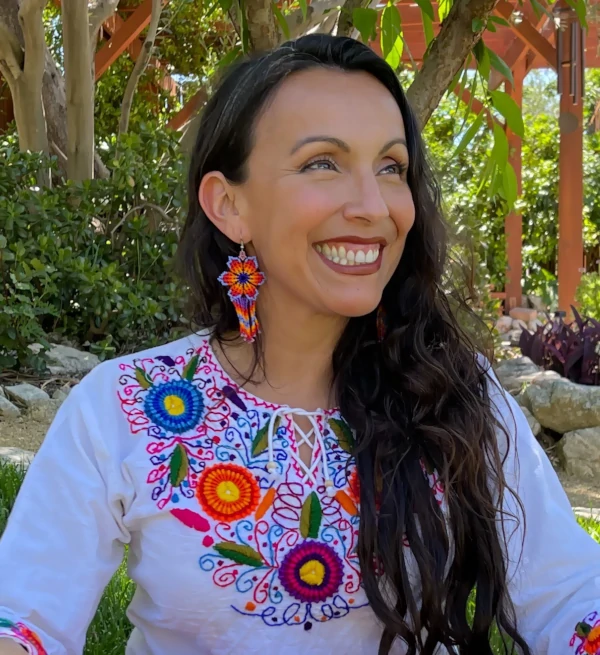 Erika Buenaflor, M.A., J.D., blends her experience and training as a modern-day Curandera in various healing modalities and traditions to inspire and motivate people to live their truth, and realize their BLISS! She acts as a Spiritual Counselor/Coach, Shaman, Mindfulness Meditation Teacher, and Spiritual Alchemist.
She has over 20 years of practicing as a curandera, mentoring with curanderx and shamans in the Maya Yucatecan jungle, Peru, and Los Angeles, and studying Mesoamerican Curanderismo in academia at UCLA and UCR. She has a master's degree in religious studies with a focus on Mesoamerican shamanism and curanderismo. Erika comes from a grandmother lineage of women healers, her great-great grandmother was a well-known and sought out curandera in Chihuahua, Mexico.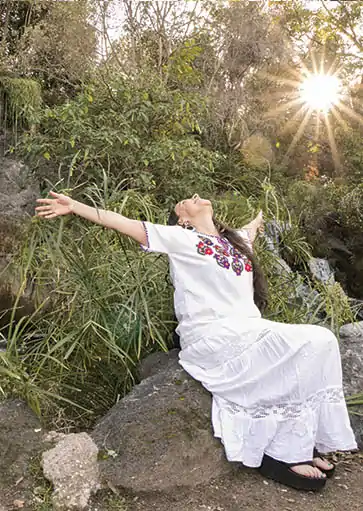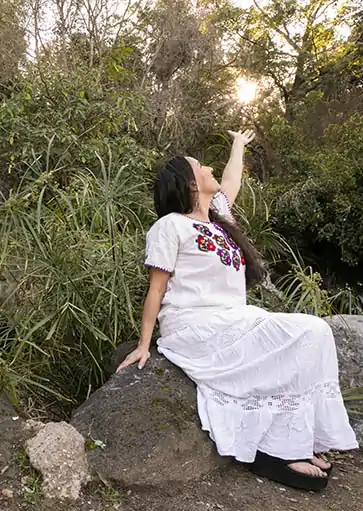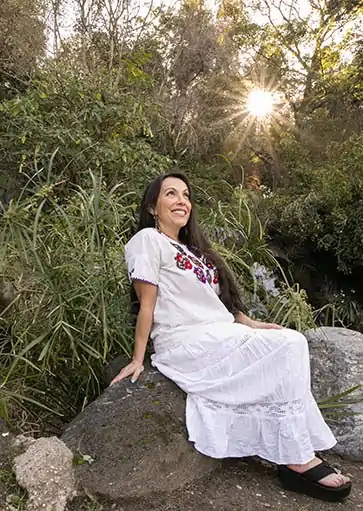 Book & other Creations of Erika Buenaflor
Erika has written Cleansing Rites of Curanderismo, Ritos de Purificacion del Curanderismo, Curanderismo Soul Retrieval, The Sacred Energies of the Sun and Moon, Animal Medicine, and Veneration Rites of Curanderismo – Invoking the Sacred Energy of our Ancestors. In her books, she delves into ancient Mesoamerican shamanic traditions and practices to trace the roots of curanderismo, and explains how to use this ancient wisdom to engage in contemporary curanderismo practices.
Erika's books are available in audio format through Audible.com. Snippets of her books are also accessible for study at ResearchGate.net. You can purchase her books from your friendly neighborhood bookstore or through various online vendors. Below is a list of her profiles from various online vendors:
She has also created a Mesoamerican Oracle Deck and Guidebook intended to keep these sacred divinatory traditions and their meanings understood and alive. The Mesoamerican Oracle Cards are comprised of two divinatory calendars: the 20-day signs of the Central Mexico's divinatory calendar, the Tonalpohualli, and the 20-day signs of the Maya's divinatory calendar, Tzolk'in. The guidebook comes with the deck, and introduces the ancient and contemporary meanings of each day sign, and the powerful insight and messages they offer in guiding us on our spiritual journeys. With this deck and guidebook you'll learn how to conduct oracle readings with these day signs for yourself and others, and help preserve their use and understandings.
She also has a youtube channel where she sings songs for the spirit, and performs spoken word
Erika Buenaflor was Featured in:
Magazine Articles written by Erika Buenaflor:
Hip Latina
Ofrenda Magazine
Echo World Magazine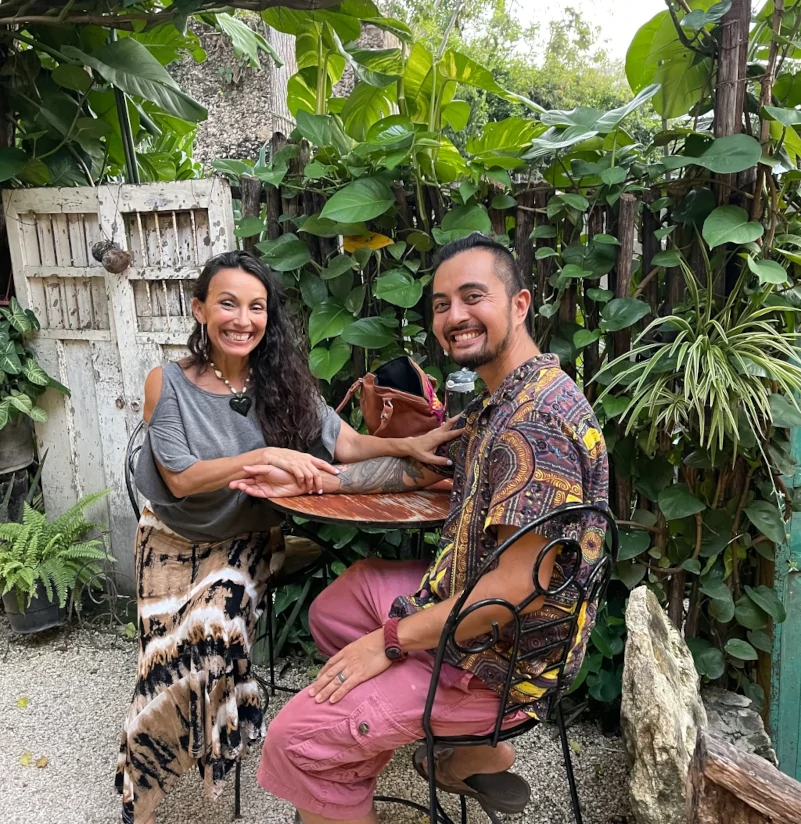 The Beginnings of Realize Your Bliss
For a long period, Erika lived two lives—as an apprentice curandera informally and academically, and the other as an attorney and executive coach. Even while in law school and as an attorney and executive coach, she spent her free time studying other healing practices, including: Acupressure, Mindfulness Meditation, Acu-Yoga, Reiki, Toning and Sound Healing, Tibetan Tantra, Crystal Healing, Aromatherapy, Spiritual Alchemy, and Serenity Vibration Healing—certified practitioner and teacher. In 2003, she began teaching various types of holistic healing classes. In 2013, she then partnered with her now husband, Miguel Buenaflor, holding spaces for various Sound Bath Ceremonies.
Presently, Erika and Miguel hold spaces for various workshops and events. Each event brings in a unique blend of both their personalities, backgrounds and the love they have for each other. Thus, creating safe spaces of healing, releasing and rejuvenating the soul.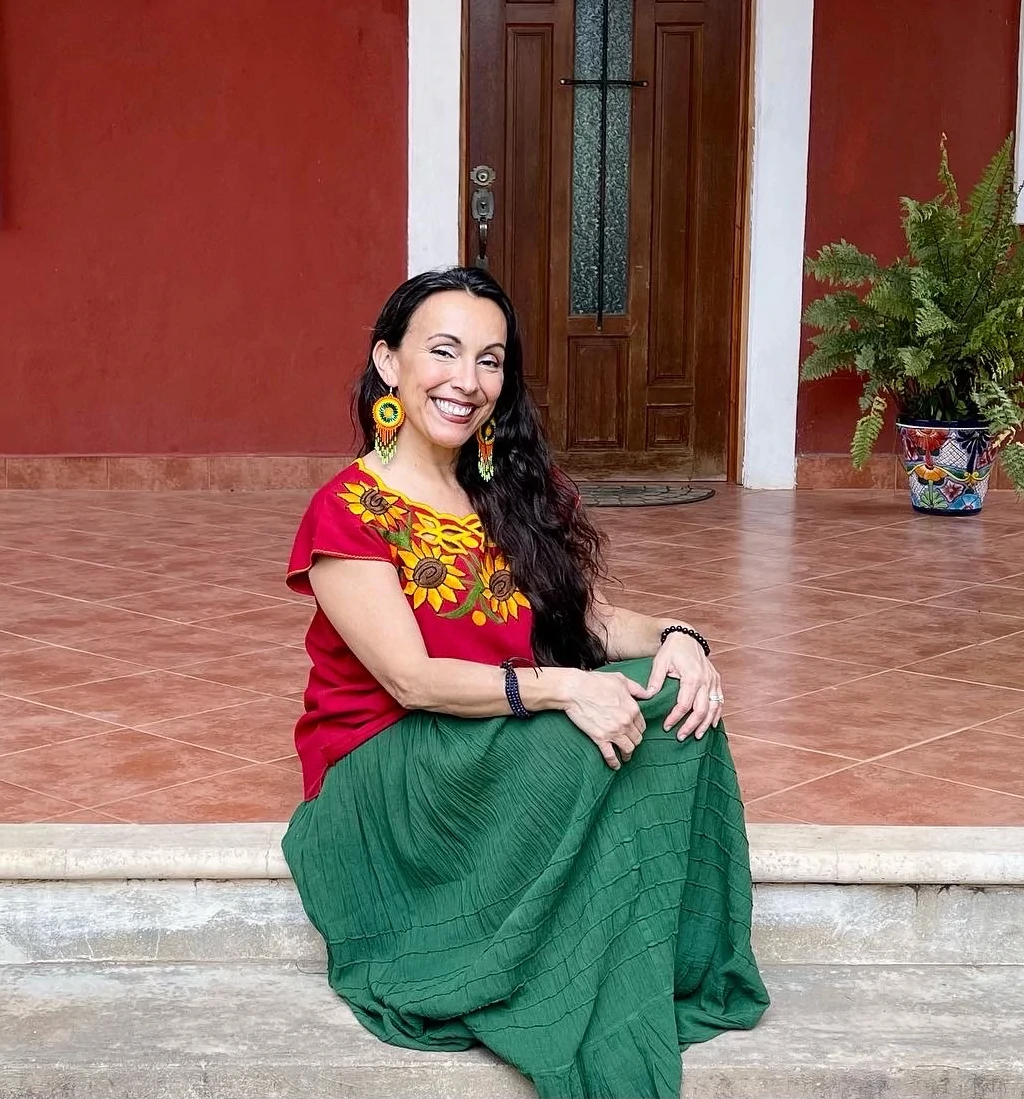 After facilitating her impeccable recovery from a 2005 catastrophic injury and applying the numerous healing traditions she had been learning, she fully embraced her gifts in the Healing Arts. In brief, she broke numerous bones, was told that she would be in pain the rest of her life, and that it was unlikely she would walk again. After being in a wheelchair for almost a year, she walked with a normal gait in less than two weeks, and remains 100% pain free. She also became incredibly receptive to Beings of Light, especially the Chohans—Ascended Masters, Archangels and Elohim—of the Rays of Light; the etheric prisms of refracted Light or Divine Consciousness that beams forth the Essence of Creation.
After recovering from her catastrophic injury, she began her first business as a consultant/coach and in the healing arts. She provided transformational coaching-counseling, healing-clearing sessions, taught classes and workshops throughout Southern California, created incredibly effective Meditation Oils, and facilitated spiritual tours to the Maya sacred sites. She also eventually walked away from her career as an attorney.
Erika now spends all of her time doing what she LOVES, as a modern-day Curandera. She especially loves to intuitively draw from her holistic background to inspire and motivate people to realize what their bliss is, and begin to live their BLISS!